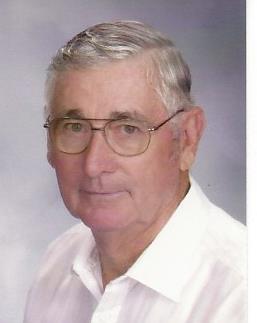 88-year-old Edsel "Ed" Vaughan of Mill Shoals, passed away at 10:14PM on November 26th at his home. He had worked in the oilfield. Ed was born on October 24th, 1931 in White County to Wilburn Dee and Opal (Venters) Vaughan. He married Doris Nelson on April 14th, 1951.
Ed is survived by his wife- Doris Vaughan of Mill Shoals; son- Randy (Sue) Vaughan of Bremerton, WA; Daughter- Doris "Jeanie" Seachord of Waterloo IL; 5 grandchildren; 5 great grandchildren with one on the way; brother- Wib Vaughn of Fairfield; sisters- Marie Warren of Fairfield and Kay Withrow of Sadler TX; several nieces and nephews also survive.
Ed was preceded in death by his parents and sister- Dorothy Reed.
Funeral services will be held at 12PM on Wednesday December 4th at Gospel Assembly Church in Mill Shoals with burial in Springer Cemetery near Bungay. Visitation will be on Tuesday December 3rd from 5-7PM at Johnson and Vaughn Funeral Home which is in charge of all arrangements.