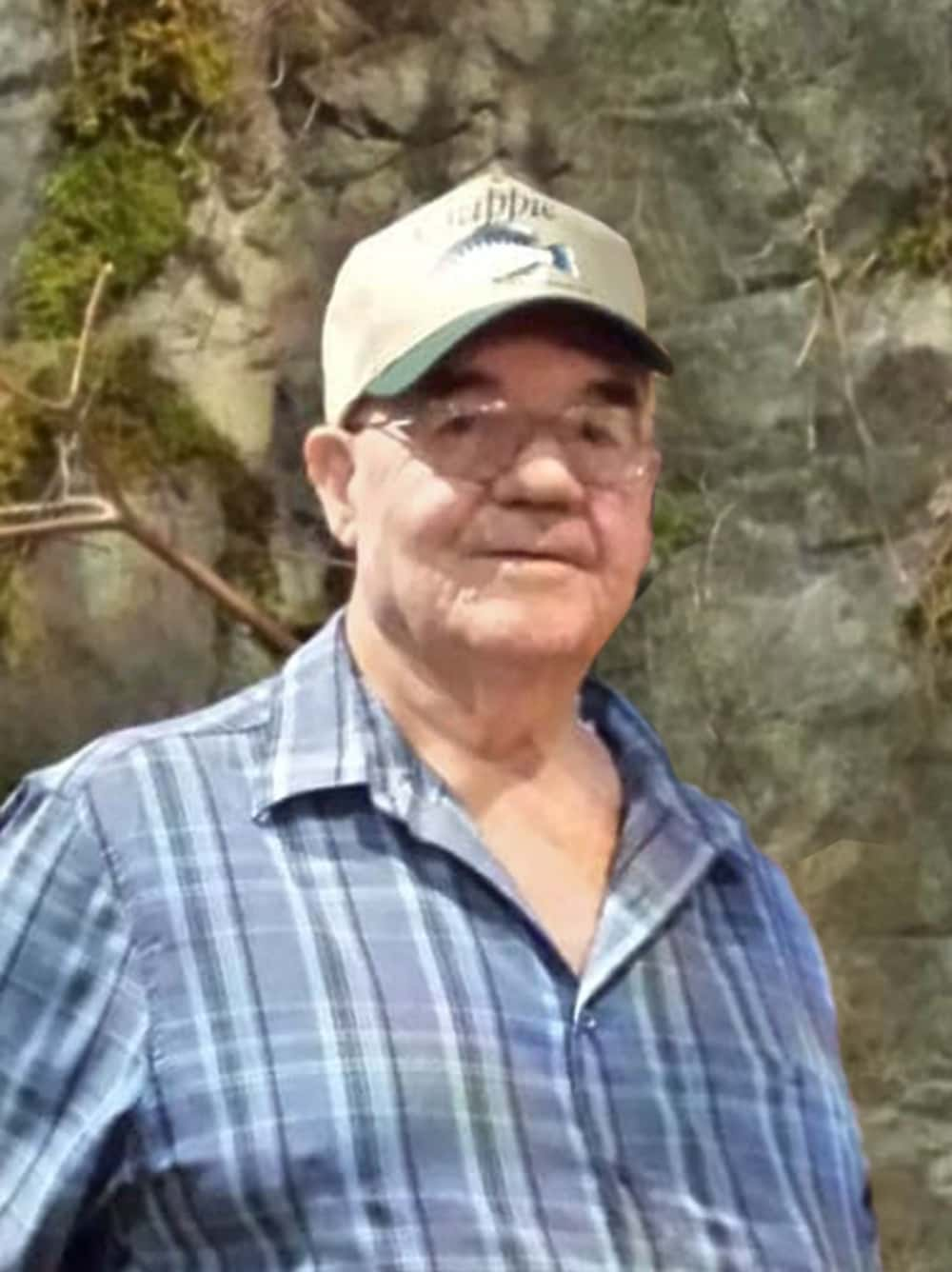 81-year-old Charles "Charlie" Everett Spitzner of Flora, passed away Thursday afternoon, November 28 at his home.
He was born September 26, 1938, in Rinard, the son of Clarence Aden and Mary (Hale) Spitzner. He was united in marriage to Sue Mattox June 21, 1958, in Louisville, and they shared 35 years of marriage until her death April 23, 1994. He later married Sandra (Spurlock) Landrum on July 22, 1997, in Elko, NV, and they have shared 22 wedding anniversaries together.
Charlie began working in the oilfields, and went on to a 42-year career at Jenmar in Flora, Kentucky, Utah, and even working on a month-long assignment in Australia. He enjoyed fishing, mushroom hunting, and watching wildlife, especially looking for eagles in the countryside. He was a past member of the Flora Eagles for a number of years where he served as President and Trustee. Charlie enjoyed time spent traveling to places throughout the United States and spending time with family.
He is survived by his wife: Sandra "Sandy" Spitzner of Flora; a son: Charles "Chuck" Everett Spitzner Jr. (Linda) of Rinard; a daughter: Christina "Chris" Diane Cook (Roy) of Xenia; a son: Gregory David Landrum (Aimee) of Nicholasville, KY; 6 grandchildren: Shannon (Bryce) Fehrenbacher, Nicholas (Bethany) Spitzner, Danielle (Vince) King, David (fiancé Samantha) Cook, Lauryn Landrum, and Kody Landrum; 3 great-grandchildren: Benjamin, Nathaniel, and Bradley Spitzner; siblings: Joan Pearce (Bill) of Flora, Betty Brown (Rex) of Flora, Melvin Spitzner (Earlene) of Cisne, Bill Spitzner (Linda) of Flora, John Spitzner (Mary Hutchens) of Flora, and Mike Spitzner (Connie) of Clay City; a host of nieces and nephews that he cared a lot about and several other friends that he considered family also survive.
He was preceded in death by his parents and wife: Sue Spitzner.
A funeral service will be held 11 a.m. Tuesday, December 3, at Frank & Bright Funeral Home in Flora with Brother Ernie Lewis officiating. Burial will be in Elmwood Cemetery. Visitation will be 5-8 p.m. Monday evening at the funeral home. Memorial donations are suggested to Clay County Cancer Crusaders and will be accepted through the funeral home. To share a memory or condolence visit: www.frankandbright.com.