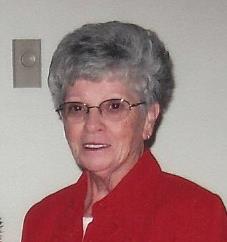 Ruth Lorene Troyer Graves, 82, of Flora, formerly of Geff, passed away at 1:45PM on Saturday December 7th, 2019 at the Linda E. White Hospice House in Evansville, IN.  She had worked at Walmart for several years.  Ruth was an avid quilter and loved horses, gardening, and country dancing.  Ruth was born on March 14th, 1937 in Wayne County to George Francis "Happy" and Leona (Mason) Troyer.  She was married to Bobby Joe Hill, Max Murphy, and Bill Graves.
Ruth is survived by her son- Bobby Joe (Sharon) Hill of Cisne; daughter- Cathy (Joe) Maxey of Pound, WI; grandchildren- Cassie Stahl of Green Bay, WI, and David Maxey of Pound, WI; step-grandchildren- Jeremy Brunk of Tempe, AZ, and Sarah Wu of Whitehouse, TX; Brothers- Donnie (Emma) Troyer of Fairfield and Eldon Troyer of Cisne also survive.
Ruth was preceded in death by her parents, 1st husband- Bobby Joe Hill, 3rd husband- Bill Graves, brother- Harold Troyer, and grandson- Derek Stahl.
Funeral Services will be held at 10AM on Wednesday, December 11th, at Johnson and Vaughn Funeral Home with burial in Maple Hill Cemetery.  Visitation will be from 5-7PM on Tuesday, December 10th, at the funeral home.
Memorials may be made to the Suzy Foundation and will be accepted at the Johnson and Vaughn Funeral Home which is in charge of all the arrangements.