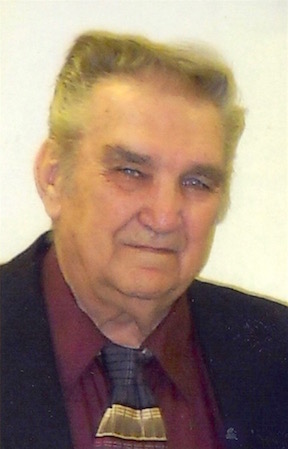 Alfred Wesley Renn, 90, of McLeansboro, passed away at 9 a.m. Wednesday, January 15, 2020 at his home with family at his side.
He was born January 6, 1930 in Gary, Indiana, the son of Lawrence Alfred and Ethel (Hill) Renn.  He married Mildred "Tootie" Wheeler on February 5, 1951 and she preceded him in death.  After an honorable discharge from the U.S. Army, having served during the Korean War, he worked as a farmer and in the oil field as the owner and operator of Renn Drilling Co. in McLeansboro.
Alfred is survived by his daughter, Sandra Kay (Jack) Hays of McLeansboro; daughter-in-law, Nancy Renn of McLeansboro; five grandchildren: Josh Hays, Michael (Lacy) Renn, Wesley (Julie) Renn, Laura (Ted) Middendorf and Zachary Renn, all of McLeansboro; and nine great grandchildren: Kelsi (Jesse) Nevarez, Michael Renn, Ellery Renn, Callie Middendorf, Tillie Renn, Allie Skelton, Brayley Renn, Justin Kidder and Jarrett Kidder, all of McLeansboro.
He was preceded in death by his parents, wife Mildred, and one son, Tom Renn.
Funeral services for Alfred Renn will be held at 1:00 p.m. Saturday, January 18, 2020 at the Gholson Funeral Home in McLeansboro with Rev. Robert Sefried officiating.  Visitation will be Friday, January 17, from 5 to 8 p.m. at the Gholson Funeral Home in McLeansboro.  He will be laid to rest at the IOOF Cemetery in McLeansboro with Graveside Military Rites performed by American Legion Post 106 and a U.S. Army Honors Team.
Online condolences may be shared at www.gholsonfuneralhome.com.
The Gholson Funeral Home of McLeansboro is in charge of arrangements.