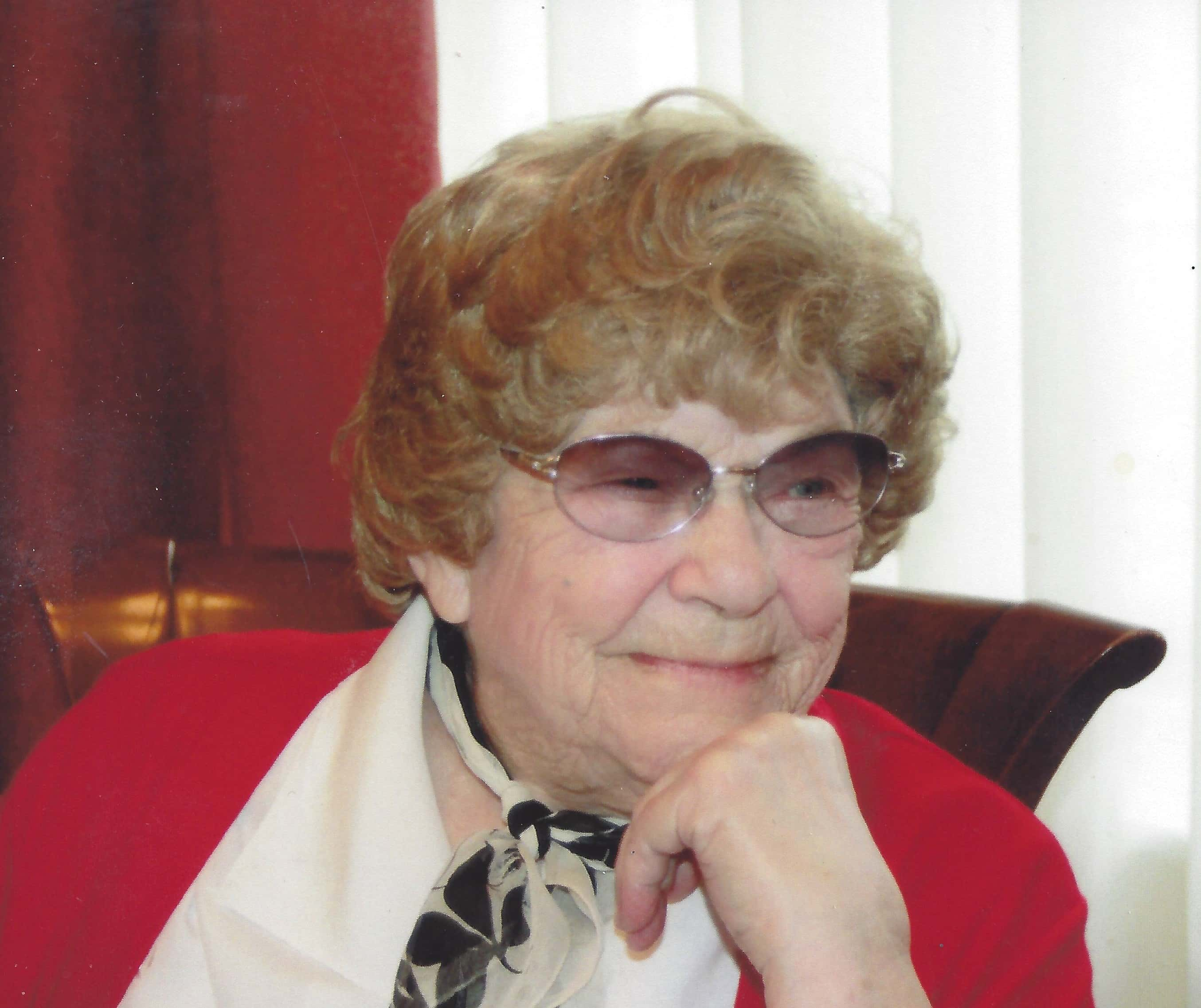 97-year-old McLeansboro resident Ruby Jean Webb died at 11:28 p.m. on Tuesday (January 14) at her residence in Heritage Woods of McLeansboro. She was a waitress, a member of Braden Valley Baptist Church, and loved to read.
She was born on October 7, 1922, in Dale to Harmon and Pauline (Johnson) Braden. She married Charles Ernest Webb in McLeansboro, and he preceded her in death in 1991.
Jean Webb is survived by daughter-in-law Patricia Dial of McLeansboro; sister Betty Kinsey of McLeansboro; grandson Scotty (Ramona) Dial of McLeansboro; grandchildren Oakley Blake and Laban Ross Dial; nieces Nancy (Kerry) Allen of McLeansboro and Pat (Jim) Gholson of Carmi; and step-children Ronnie (Flossie) Webb of Aden and Dorris Ann (Don) Hall of McLeansboro. She was preceded in death by her parents and husband, son Jackie Dial, brother Dan Braden, and sister Helen Brockett.
Funeral services for Jean Webb will be held at 2 p.m. on Sunday (January 19) at Harre Funeral Home in McLeansboro with Revered Randall Ragan officiating. Visitation will be from 1 p.m. to service time. Burial will be in the I.O.O.F. Cemetery in McLeansboro. Harre Funeral Home is in charge of arrangements.