It was a big day for local sports Saturday, as the Fairfield Mules defeated Nashville 44 to 42 in boys high school basketball Saturday at the Benton "Rich Herrin Classic".  Edwards County lost to Benton 69 to 36.  Also Saturday, at the SIJHSAA Class S State Tournament at Rend Lake, Aviston defeated Cisne by a final of 60 to 35.
Illinois State Police District 19 Interim Commander, Lieutenant Lance Hinkle, has announced the activity and enforcement figures for January in District 19, which includes Wayne, Edwards, Wabash, White, Hamilton, Saline and Gallatin counties.  Troopers recorded 1213 incidents during the month.  Enforcement activity included 372 citations and 1089 written warnings, including 206 speeding citations, five DUIs, 13 occupant restraint citations, ten criminal arrests, and 295 written warnings for speeding.  Troopers also investigated 39 traffic crashes, none of which were fatal during the month of January.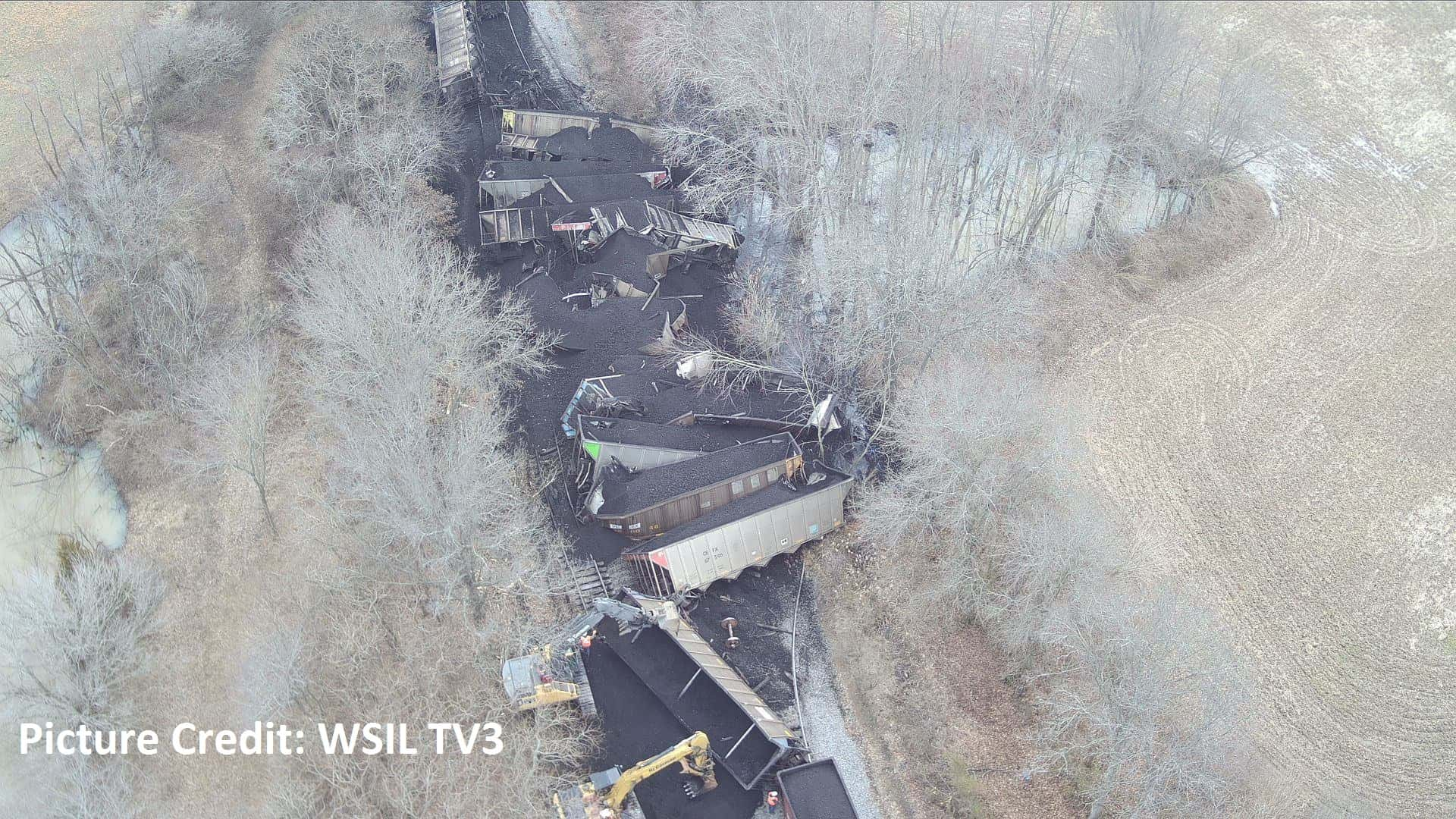 A BNSF Railway train derailed around 8:30 Saturday morning near Vine Road south of Sesser, IL.  About 20 to 25 cars derailed, with some lying on their sides.  There was no risk to public safety, according to Franklin County Emergency Management Agency on-site representatives.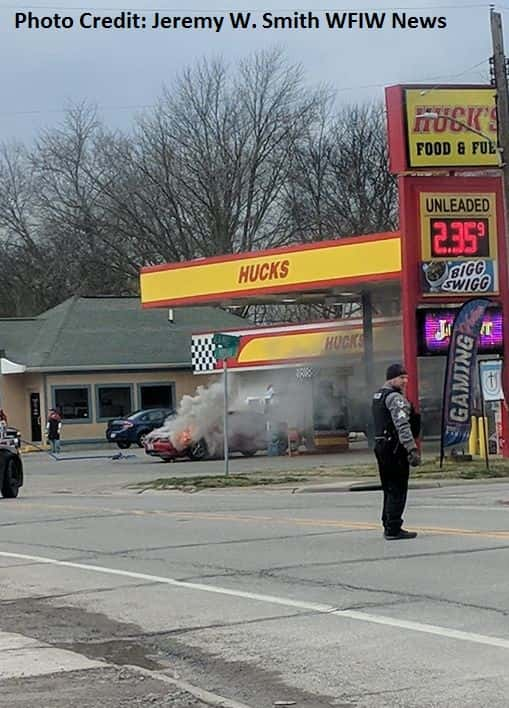 Harrisburg Fire and Police responded to a car fire at the Harrisburg Hucks around 1 p.m. Saturday.  Rick Mallady with the fire department told WFIW News that an early 2000s Red Pontiac Grand Am pulled to the pump to get fuel, at which time a fire was discovered in the engine compartment, and authorities were notified.  Harrisburg Fire responded and was able to put out the fire.  No injuries were reported.
You will need to re-scan your television by March 13th if you wish to continue receiving over-the-air programming from your antenna on area stations.  There will be a handful of stations in various markets nationwide impacted as the move is made to make room for new 5G and other mobile broadband services.  More information is available by calling 1-800-CALLFCC and pressing "6".
Two gun rights groups are suing the Illinois State Police for not promptly renewing firearm owners' identification cards.  The Illinois State Rifle Association and the Second Amendment Foundation filed the lawsuit last week on behalf of two men who said they've been waiting two years for their identification cards and concealed carry licenses.  The groups say the state agency transferred nearly $30 million from funds used for the administration of the cards, background checks and concealed carry licenses into other accounts.  An agency statement says Illinois officials did use the funds in previous years to deal with a budget crisis but have not swept them this year.
Area river stages as of this morning:  Little Wabash River east of Fairfield is at 19.46 feet.  Flood stage is 17 feet.  At Clay City the stage is 11.8 feet.  Flood stage is 18 feet.  At Carmi the stage is 21.26 feet.  Flood stage is 27 feet.  The Skillet Fork at Wayne City is at 6.58 feet.  Flood stage is 15 feet.  The Wabash River at Mt. Carmel is at 12.56 feet.  Flood stage is 19 feet.  More rain is expected in the area today through Monday, with another chance around mid-week.