The City of Fairfield has postponed its city-wide cleanup that was scheduled for this Saturday morning. No make-up date has been set. The Edwards County School District has also cancelled its preschool roundup, which was scheduled for March 30th and 31st. In addition, the Albion First United Methodist Church, Providence General Baptist Church near Johnsonville, Victory Outreach Christian Center, and the Wesleyan Church of Fairfield will not have Sunday services for the remainder of the month.
Two people were sentenced in Wayne County Circuit Court recently. 20-year-old James Kincart and 33-year-old Tiffaney L. Whitley pleaded guilty to counts of theft over $500 and possession of less than five grams of meth, respectively. Both were sentenced to two years special section probation, time served, and 40 hours of public service work.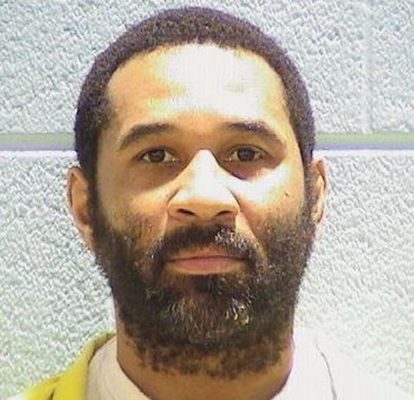 Grayville Police this morning told us they are still looking for 45-year-old Sanjay J. Lewis, a person of interest in a Tuesday 1:20 a.m. stabbing of two women. He is a black male, 5′ 7" in height and weighs 190 pounds. He has a two-inch knife scar on his upper right arm. The assault occurred in the 100 block of South Main in Grayville. At least one of the women is still being treated at an Evansville hospital. Police say Lewis has a criminal background. He is on parole for aggravated kidnapping. Residents should not approach Lewis, but if you have any information in regards to his possible whereabouts, contact local law enforcement or dial 911.
Wayne County Crime Stoppers is offering a reward for information leading to the arrest of the person or persons who recently entered the residence of Zachary Wheeler in Fairfield and caused a large amount of damage. Anyone with information on the incident, or other incidents around the county, should call Crime Stoppers at 842-9777.
Illinois State Police District 19 has released its activity and enforcement figures for the month of February. The district reported 482 citations and 1,119 written warnings, including 262 speeding citations, four DUIs, and 15 criminal arrests. The district also investigated 27 traffic crashes, including one fatal traffic crash.
Governor J.B. Pritzker has activated the Illinois National Guard to help with the state's response to the coronavirus. According to a National Guard Facebook post, the governor activated approximately 60 service members, including 43 airmen from the Peoria-based 182nd Airlift Wing's Medical Group and 17 planners and liaison officers from the Army and Air national guards.
Incumbent Duane Lear defeated challenger John Webber 870 to 458 for Edwards County Commissioner in last night's primary election. Darren Bailey defeated Jeff Fleming for State Senate, and Adam Niemerg took the Republican nomination for the 109th Representative District over Andy Hires. Mary Miller won handily on the Republican side for the 15th District U.S. Representative seat, and Erika Weaver won the Democratic nomination for the same seat. For the U.S. Senate, incumbent Dick Durbin was unopposed on the Democratic side, and Mark Curran Jr. won the GOP nomination.
Final election results for Wayne County
State Senator for the 55th District (R)
Darren Bailey 3,165
Jeff Fleming 456
109th Representative District (R)
Adam Niemerg 2,517
Andy Hires 989 (Hires conceded)
15th Congressional District (R)
Mary Miller 1,903
Darren Duncan 909 (Duncan conceded)
15th Congressional District (D)
Erika Weaver 230
Kevin Gaither 139
President of the United States (R)
Donald Trump 3,584
Rocky De La Fuente 58
President of the United States (D)
Joe Biden 332
Bernie Sanders 203
United States Senator
Mark C. Curran Jr. 1,007
Peggy Hubbard 757
5th Judicial Circuit for Judge of the Appellate Court (To fill the vacancy of the Hon. Melissa Ann Chapman ) (REP)
Mark Boie 1,768
Katherine Ruocco 1,181
5th Judicial Circuit for Judge of the Illinois Supreme Court.
David K. Overstreet 2,698
John B. Barberis Jr 584
2nd Judicial Circuit (to Fill The Vacancy Of The Hon. David K. Overstreet) (REP)
Matthew Hartrich 1,787
Scott Quinn 763
Courtney Cox 749
Final Election Results out of Edwards County
County Commissioner:
Duane Lear (incumbent) 870
John Webber 458
State Senator for 55th Senate District
Darren Bailey 1,252
Jeff Fleming 123
State Representative of the 109th District
Adam Niemerg 758
Andy Hires 580
Republican Presidential Nominee
Donald Trump 1,335
Rocky De La Fuente 29
Democrat Presidential Nominee
Joe Biden 139
Bernie Sanders 63
Judge of the Illinois Supreme Court
David Overstreet 992
John B. Barberis Jr. 198
Judge of the Appellate Court
Mark Boie 641
Katherine Ruocco 51
Republican for Judge, Second Judicial Circuit
Matthew Hartrich 698
Courtney Cox 283
Scott Quinn 271
The Illinois Eastern Community College Board of Trustees met last night and selected Dr. Ryan Gower to serve as Chancellor for the District. Gower had served as President of Lincoln Trail College since July of 2016, and he will assume the role of chancellor effective May 11th. He replaces Interim CEO Marilyn Holt.
State Department of Public Health Director Dr. Ngozi Ezike reminds the public that not everyone with respiratory symptoms needs to be tested for COVID-19, and not everyone infected with novel coronavirus needs medical treatment. She says those with mild symptoms should stay home so the health care system is not overwhelmed.
Fairfield Memorial Hospital has established an alternate care site Respiratory Clinic on the Medical Arts Complex parking lot. The clinic will be open weekdays from 8 a.m. to 8 p.m. The hospital will also limit patients to one visitor with them at all times, and it will close its cafeteria to the public, beginning at 1:30 this afternoon.
Effective today, FNB has restricted lobby access due to COVID-19. Drive-through services should be used for as many transactions as possible, though in-lobby appointments may be made for services that cannot be completed elsewhere. The bank also reminds people it will never contract them to request account information.
The Fairfield Community of Christ Church and Fairfield Memorial Hospital will host blood drives in the coming days. The church's drive will be held today from 11:30 to 5:30, and FMH's will be on April 14th from 10:30 to 3:30 p.m. FMH says someone in the United States needs blood every two seconds.
Governor J.B. Pritzker has announced the first coronavirus-related death in Illinois. The victim is a woman in her 60s from Chicago who had an underlying medical condition. She reportedly tested positive earlier this month. Governor Pritzker also says there has been an outbreak at a long-term care facility in DuPage County, where 18 residents and four workers are infected.
DTN Chief Agriculture Meteorologist Bryce Anderson says the state is set to receive a significant amount of rainfall over the next week, as areas south of Peoria could receive two to four inches of rain and areas south of Carbondale could get even more. He also says it won't be one event bringing the rain, as he predicts as many as three different systems will impact parts of the state.
River stages as of this morning:  the Little Wabash east of Fairfield stands at 21.69 feet, above the 17 ft. flood stage. Meanwhile, the Skillet Fork at Wayne City has a reading of 6.48 feet (flood stage is 15 ft.). The Little Wabash below Clay City is at 12.24 feet (flood stage is 18 ft.). Bonpas Creek at Browns reads 3.91 feet, and the Little Wabash at Main Street in Carmi reads 20.94 feet. The Wabash River at Mt. Carmel sits at 15.38 feet.
Today's crude oil price is $20.00, down $1.50 from yesterday. The April crude oil price is $26.08, down $3.24 from yesterday morning.