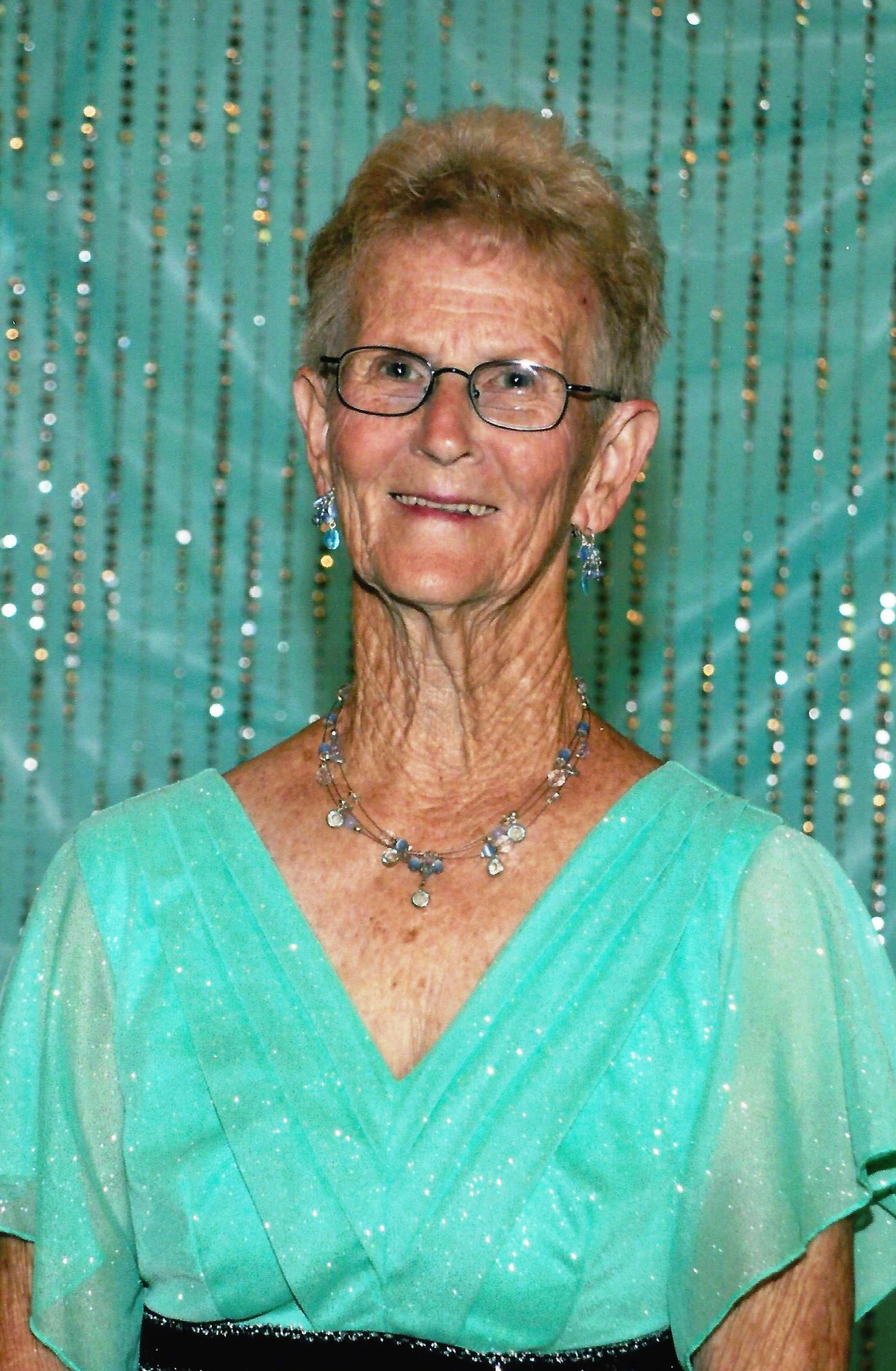 84-year-old McLeansboro resident Shirley Leuellen died on at 4:38 a.m. on Saturday (March 21) at her home. She was an LPN and worked at Hamilton Memorial Hospital. She loved the children and grandchildren and loved working in flowers and mowing. She was a member of the Rebekkahs Lodge of McLeansboro and the First United Methodist Church of McLeansboro.
She was born May 10, 1935 in Carmi to Wilburn "Squib" and Lena (Phipps) Cummins. She was raised by Walter (Hype) and aunt Lena Young. She married Jimmy Travis Leuellen on November 17, 1953 in Carmi, and he preceded her in death.. She was a beloved mother, grandmother, great grandmother, great-great grandmother, and caregiver to many in the community and will be sadly missed by all.
Shirley Leuellen is survived by children Jill (David) Cain of Enfield, Jeff (Cindy) Leuellen of Homosassa, FL, Teresa (Marvin) Wellen of Dahlgren, Fred (Sandi) Leuellen of McLeansboro, Jessica (Shaun) Bigly of McLeansboro, Ashley (Adam) Link of McLeansboro, and Heidi (Joe) Davis of Ridgeway; 12 grandchildren: Jeremy (Christina) Owen of McLeansboro, Joshua Owen of Elberfield, IN, Jennifer (Jason) Brown of Lexington, KY, Rachael (Jeremy) Gorman of Clarksville, TN, Mary Williams of Carmi, Sydney (Travis) Horton of Evansville, IN, Moriah (Caleb) Williford of Macedonia, Jenna Wellen of Bloomington, IN, Johnathon (Venus) Leuellen of San Antonio, TX, and James, Michael, and Emily Link of McLeansboro; 17 great-grandchildren: Mat Owen, Ali Own, Wyatt Brown, Henry Brown, Dylan Page, Lacie Page, Jacob, Aaron, Hannah, and Jackson Gorman, Mackenzie and Cadence Williams, Camden and Noah Leuellen, Rilynn Rockett, and Ebin Williford; two great-great grandchildren, Kane and Cami Owen; and multiple nieces and nephews.
She was preceded in death by her parents; husband; son David Leuellen; granddaughter Cheyenne Hise; great granddaughter Gabrielle Owen; brothers Wilburn and Dick Cummins; and sisters Carrie Sullivan, Ida Mae Graddy, Betty Bachman, and Joyce Mainor.
Shirley Leuellen requested to be cremated. A memorial service will be held at a later date at the First United Methodist Church in McLeansboro. In lieu of flowers, please make donations to the Shriner's Children's Hospital (accepted at Harre Funeral Home in McLeansboro) or to help a child with food, clothing, or shelter during this or any further emergency or crisis. In honor of Shirley, the family requests "Stay Home in Safety." Phone calls are welcome. Harre Funeral Home in McLeansboro is in charge of arrangements.