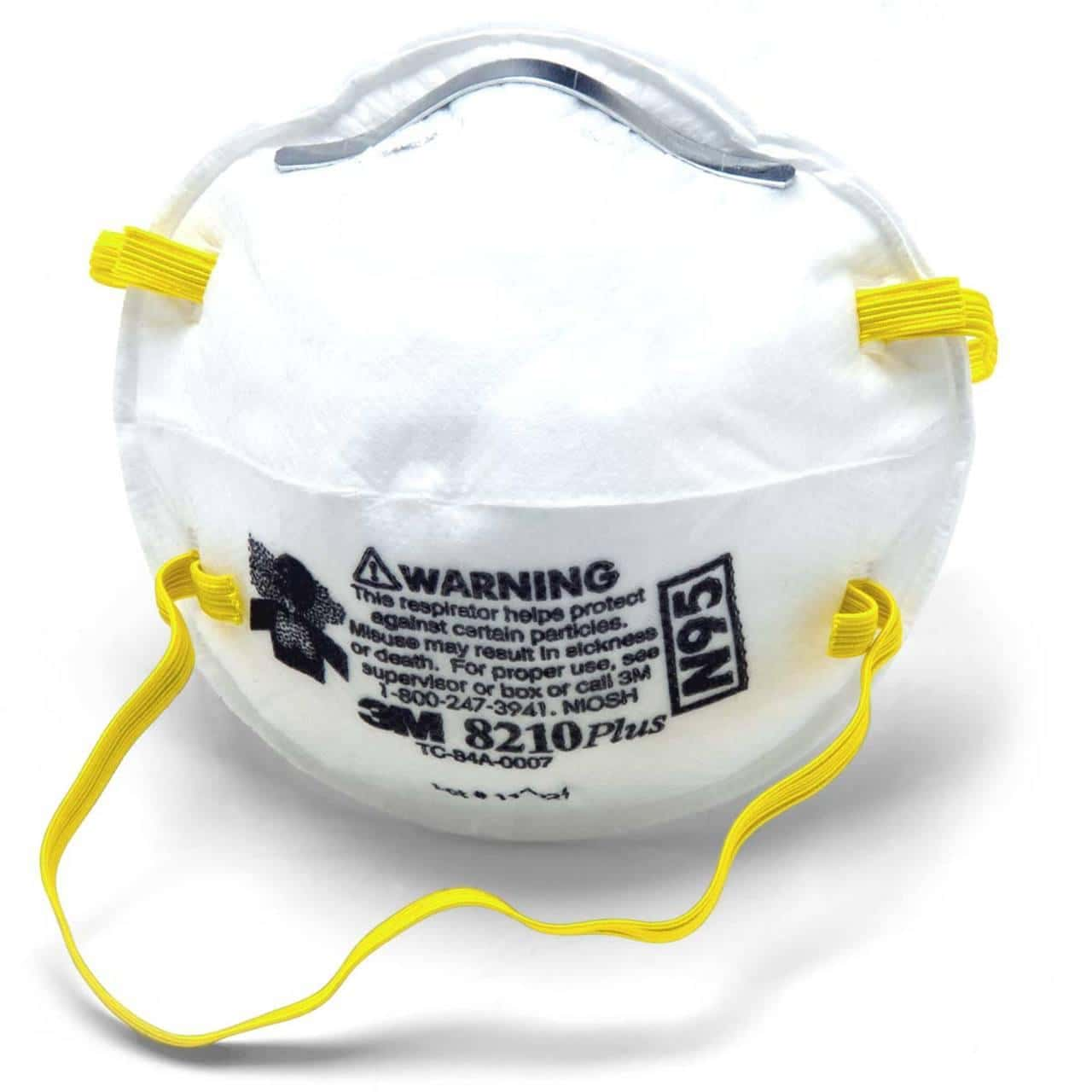 The southeastern county Farm Bureaus in Illinois, including Wayne and Edwards counties, have launched a program to collect N95 masks. Boxes are located outside the front entrances of county Farm Bureau offices where people can donate surplus new or unused masks.
The Wayne County Senior Trip to Washington, D.C. has been cancelled. County schools are working with Gerber Tours to acquire as much of a refund as possible, but they say the process could be lengthy; they ask people to understand they are doing what they can at this time to recoup payment.
SSM Health in Southern Illinois has suspended visitors throughout its care sites, including in Mt. Vernon and Centralia. Additionally, several locations within the Carle Heath System have changed their business hours. Carle West Salem will be open Mondays, Wednesdays, and Fridays until further notice.
Wayne County Crime Stoppers is offering a reward for information leading to the arrest of people involved in multiple incidents recently, including the theft of property from the Tina Chrtt and Lynn Cropper residence and the damage of property at property owned by Travis Forth. Anyone with information should call or text Crime Stoppers at 842-9777.
The Illinois National Guard is helping to respond in the fight against COVID-19, and Brigadier General Richard Neely wants to dispel rumors of what his members are up to. He says their work includes helping sort, stock, and deliver medical supplies. They are not bringing weapons, only their professional skills to the table.
The Fairfield City Council will work through a short agenda tonight at 6 in a teleconference meeting. Aldermen are expected to approve an agreement for a TIF Attorney and discuss the city's response to COVID-19. Mayor Brent Maguire says the length is by design, allowing the city to work out problems should future meetings be held in a similar manner. Anyone wishing to join the meeting should call (844)854-2222 shortly before 6, enter 767116 followed by the # sign, and state their name when prompted. The meeting will also be carried live on WFIW 104.9.
Mayor Maguire also spoke on the Governor's Stay at Home order and the designation of "essential businesses." He says the order leaves some control with local governments, and the city will continue to provide brush pickup and road response. Below are links to more details on essential businesses.
Illinois Municipal League FAQ – Stay at Home Order
(https://www.iml.org/file.cfm?key=18402)
Illinois Department of Commerce & Economic Opportunity Essential Business Checklist
(https://www2.illinois.gov/dceo/SmallBizAssistance/Documents/Essential%20Business%20Checklist3-22.pdf)
Governor J.B. Pritzker's Stay at Home Order
(https://www.iml.org/file.cfm?key=18394)
The Edwards County Board of Education will hold a special meeting tonight at 6. The board is scheduled to hold a discussion regarding potential contract work items with Schneider Electric. No action was taken on the matter at the board's meeting earlier this month, but action is possible tonight. The board will have teleconference capabilities due to the Stay at Home order by Governor Pritzker, so anyone wishing to join should call (978)990-5000 and enter access code 843221.
Wayne County's January unemployment rate came in at 4.3 percent, unchanged from its December rate, according to recent statistics from the Illinois Department of Employment Security. Edwards County's rate rose from 4.2 to 4.9 percent in that time span. Both marks are down at least 0.8 percent compared to January 2019.
The Illinois Department of Public Health announced 296 new cases of COVID-19 yesterday afternoon, along with three new deaths. No cases were announced in southeastern Illinois, including Wayne and Edwards counties, but one case was confirmed in Monroe County in southwestern Illinois. The state had 1,285 confirmed cases of novel coronavirus yesterday afternoon and 12 deaths.
Western Illinois Congresswoman Cheri Bustos wants a stimulus package to include a number of tools for small businesses, with an emphasis on maintaining employees. She says they are looking at an immediate dispersal of money and low interest loans, but also grant-type funding for small businesses. The Senate has been unable to reach a deal on the stimulus package, as another attempt stalled yesterday.
Governor JB Pritzker wants retired health care workers to join the fight against COVID-19, saying we are in the middle of a battle and need reinforcements. Governor Pritzker says they are waiving fees and expediting licensing for those interested in returning. The license reinstatement form is available at coronavirus.illinois.gov.
River stages as of this morning:  the Little Wabash east of Fairfield stands at 26.23 feet, above the 17 ft. flood stage. Meanwhile, the Skillet Fork at Wayne City has a reading of 6.63 feet (flood stage is 15 ft.). The Little Wabash below Clay City is at 20.25 feet (flood stage is 18 ft.). Bonpas Creek at Browns reads 15.57 feet, and the Little Wabash at Main Street in Carmi reads 31.20 feet. The Wabash River at Mt. Carmel sits at 23.56 feet.
Today's crude oil price is $16.00, up $0.50 from yesterday. The April crude oil price is $24.27, up $1.73 from yesterday morning.