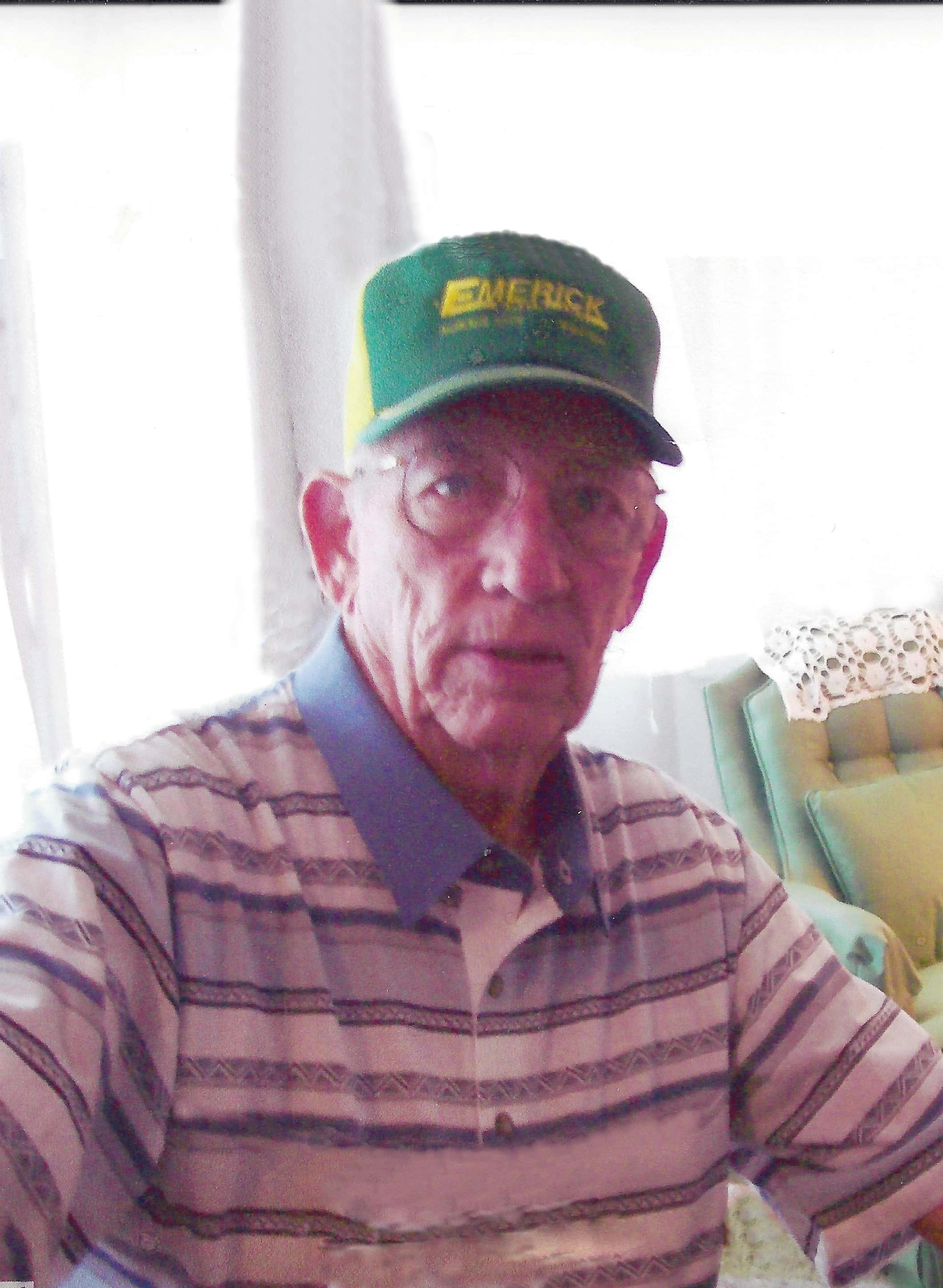 94-year-old J.R. Edmonds of McLeansboro, died at 10 a.m. Tuesday, March 24 at Hamilton Memorial Hospital in McLeansboro. He was an oil field spudder and operator and he worked in the oil field industry for many years. J.R. loved to golf, fish and camp. He attended Ten Mile Baptist Church in McLeansboro, and served in the U.S. Navy during World War II.
J.R. was born on September 6, 1925 in Dale to Charles Edmonds and Eva (Merrell). He married Ruth Mary Wiggins on November 7, 1953 in Tilton, Illinois and she passed away April 25, 2010.
Survivors include his son: Jerrel Ray Edmonds of McLeansboro; one granddaughter, one great-granddaughter and one great-grandson; two sisters: Georgetta Webb and Marie Cox of McLeansboro; one brother: George Edmonds of McLeansboro, along with several nieces and nephews. J.R. was preceded in death by his parents, wife Ruth, sisters: Sybil Gibbons and Nell Irvin; brothers: Lanzel "Nigg" Edmonds and Allen "Snook" Edmonds.
A private family funeral service for J.R. Edmonds will be held at 12 noon Saturday, March 28 at the Harre Funeral Home in McLeansboro with Pastor Jacob Gray officiating. Burial will be at Digby Cemetery in Dale.
The Harre Funeral Home in McLeansboro is in charge of all the arrangements.