Illinois Governor J.B. Pritzker's motion to have a lawsuit filed against him by State Representative Darren Bailey moved out of Clay County was denied yesterday in Louisville.  Judge Michael McHaney, the same judge who ruled in Bailey's favor in the original lawsuit filed by Bailey against the governor, denied the motion yesterday morning to have the hearing on the new lawsuit moved out of Clay County to Sangamon County.  Attorney General representatives argued the stay-at-home orders were filed in Springfield.  McHaney asked for both parties to have pleadings on file in time for another hearing next Friday.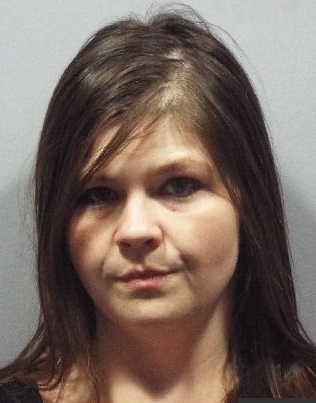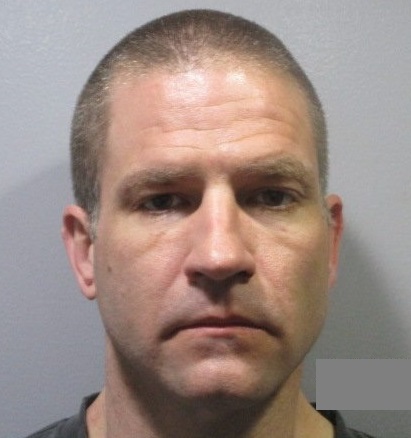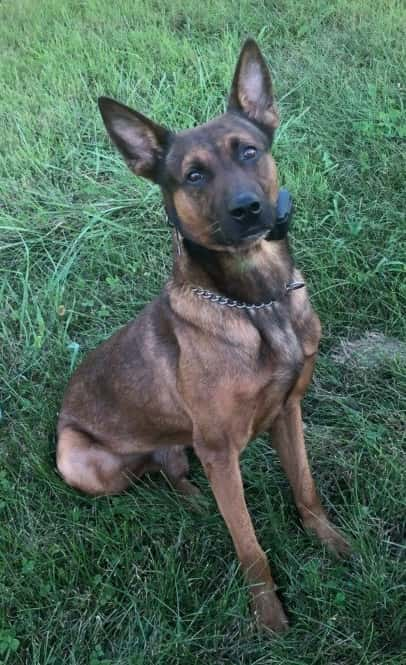 Illinois State Police District 19 troopers arrested 41-year-old Matthew R. Curtis of Mt. Vernon, IN and 32-year-old Brittany N. Howder of Grayville Friday following a chase which began in Indiana.  Police said at about 7:50 Friday morning, ISP DuQuoin Communications Center was advised by Posey County Indiana authorities of a vehicle pursuit that was entering ISP District 19 on I-64 at the Illinois-Indiana state line.  Indiana officers terminated their pursuit at the state line, and an observant member of the public alerted White County authorities of the vehicle's whereabouts just off the interstate in rural White County.  An ISP canine handler and his partner, Koda, and officers arrived in the area at about 8:15 a.m. and located the abandoned vehicle near White County Roads 950E and 2450N.  Nearby, Curtis and Howder were located in a drainage culvert and were ordered out.  Howder came out after several minutes, but Curtis refused, according to police.  The canine apprehended Curtis who fled out of the drainage ditch.  Curtis and Howder were later taken to the White County Jail in Carmi pending extradition to Indiana.    (pictured are Howder, left ,Curtis, middle, and Koda)
The Illinois Department of Public Health announced Friday another 2432 cases of coronavirus disease in Illinois along with 130 additional deaths.  The IDPH is reporting a total of 90,369 cases including 4058 deaths in Illinois.  Within the past 24 hours, laboratories have reported 26,565 specimens for a total of 538,602.  The statewide 7-day rolling positivity rate (positive tests) is 16 percent.
Reports from Mt. Vernon, IL say 30-year-old Traviel Gibson was charged with three counts of murder Friday morning in the shooting death of 48-year-old Sam Gibson of Mt. Vernon, IL.  He was pronounced dead by Jefferson County Coroner Roger Hayse, with Gibson charged Friday morning in Jefferson County Circuit Court, with bond set at $3 million.  Reports said the shooting occurred Wednesday in the 1800 block of Cherry Street.  Gibson is scheduled for a preliminary hearing on June 2nd, the report said.
The Hamilton County Highway Department has announced road closures starting Monday for repairs.  The closures include the Piopolis Road beginning at the Catholic Church on Piopolis Road west to county road 500 East, from 500 East and Piopolis Road intersection north to Dahlgren East Road.  The section is expected to be closed for about three weeks.  If you have questions you can call the Hamilton County Highway Department at (618) 643-2714.
Area river stages this morning:  Little Wabash River east of Fairfield is at 7.94 feet.  Flood stage is 17 feet.  At Clay City the stage is 7.5 feet.  Flood stage is 18 feet.  At Carmi the stage is 8.78 feet.  Flood stage is 27 feet.  The Skillet Fork at Wayne City is at 6.14 feet.  Flood stage is 15 feet.  The Wabash River at Mt. Carmel is at 7.09 feet.  Flood stage is 19 feet.