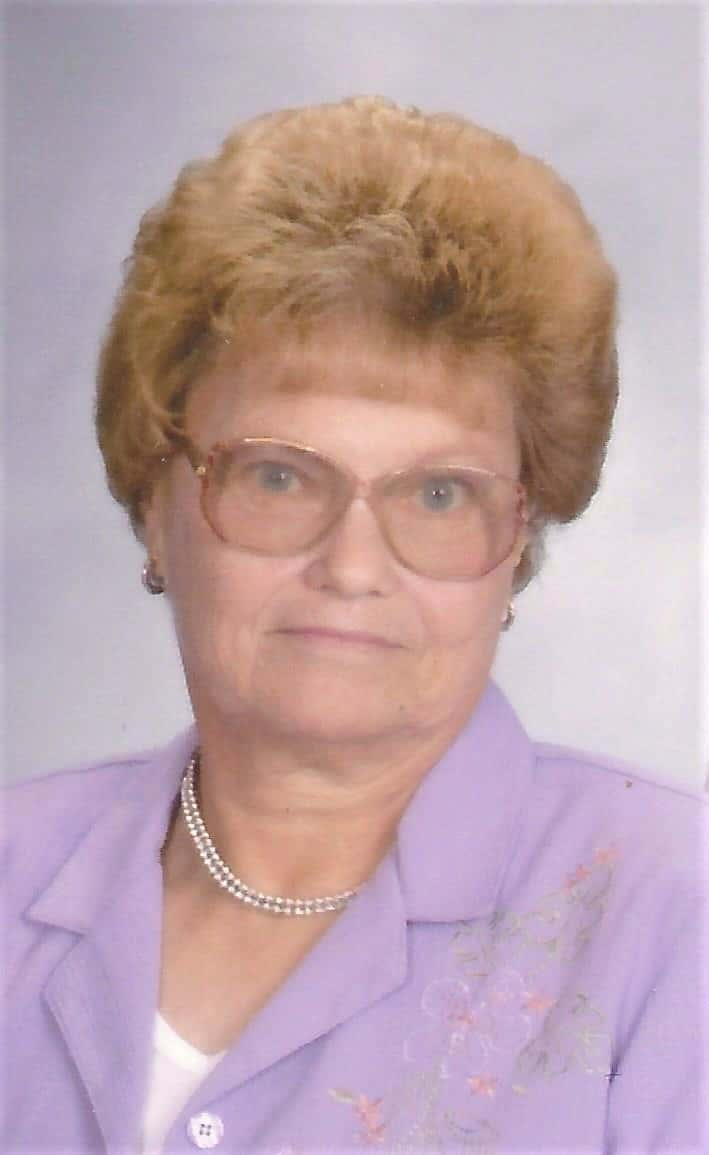 Doris L. Vaughan, 86, formerly of Mill Shoals, died at 6:15am on Wednesday, July 29, 2020, at the home of her daughter in Waterloo, IL. She had been a homemaker and had also been a co-owner and operator of The Red Carpet Hair Salon in Fairfield.
Doris was born on December 5, 1933, in Blairsville, IL, to Gifford and Eunice (Hays) Nelson. She was married to Edsel Vaughan, who preceded her in death in November, 2019.
Survivors include one son Randy (Sue) Vaughan of Bremerton, WA, one daughter Doris Jean Seachord of Waterloo, IL, eight grandchildren, 5 great grandchildren, two brothers Dallas (Linda) Nelson of McLeansboro, IL, and Ralph Nelson of Enfield, IL, one sister Rosalie Lovans of Texas, along with several nieces and nephews. She was preceded in death by her parents, her husband Edsel Vaughan, two sisters Ruth and Verla, and one brother Charles.
Graveside services for Doris Vaughan will be held at 2:00pm on Friday, August 7th at the Springer Cemetery, west of Springerton, IL. Family and friends are asked to go directly to the cemetery. A public visitation will be held from 5-7pm on Thursday, August 6th, at the Johnson and Vaughn Funeral Home in Fairfield, IL.  Those attending are asked to follow social distancing guidelines. Condolences can be left for the family at www.facebook.com/johnsonvaughnfuneralhome.