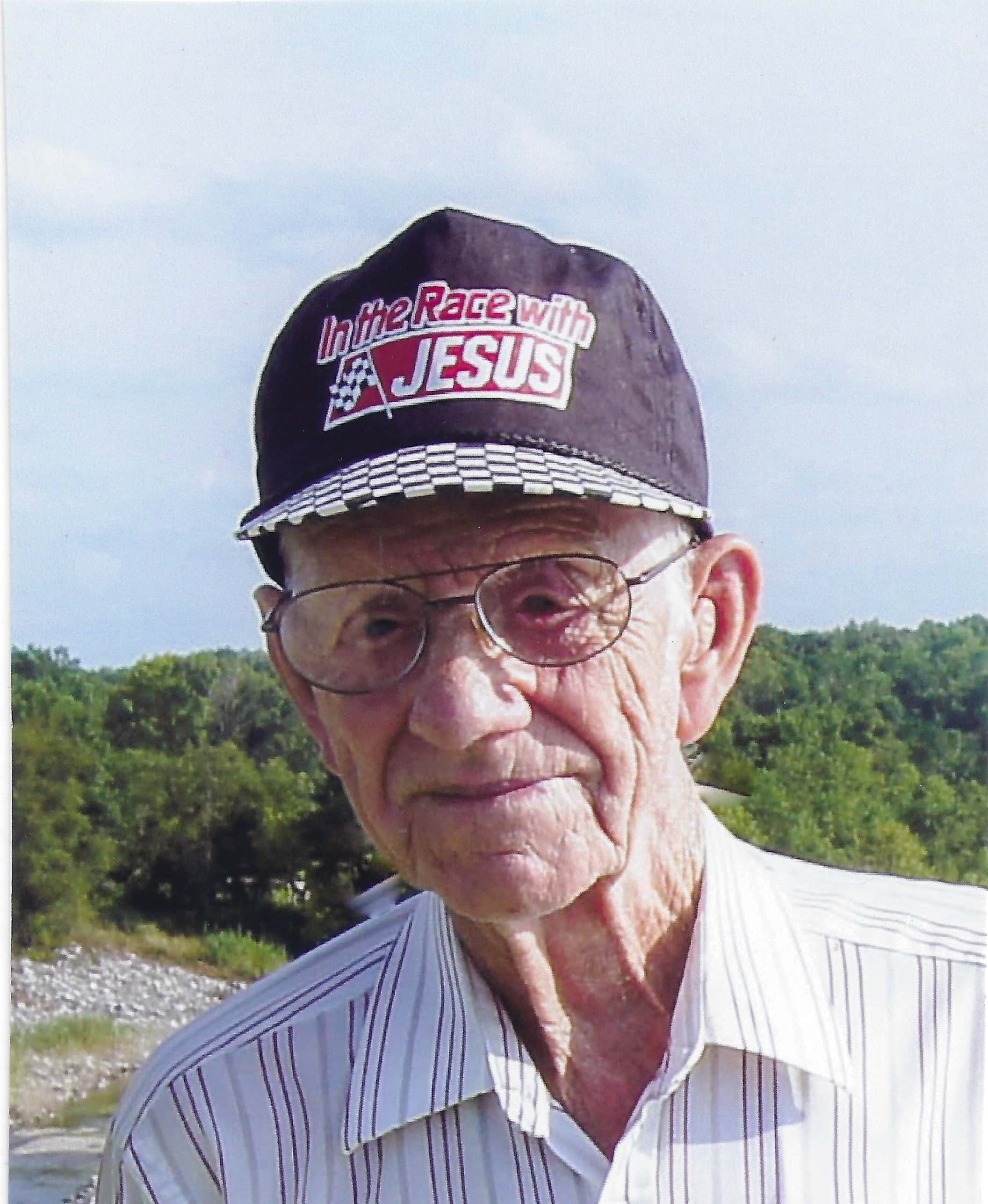 96-year-old Dahlgren resident, Donald L. Frazier, died at 8 a.m. Friday, July 31st at Mt. Vernon Health Care Center in Mt. Vernon, IL.  He was born May 14, 1924 in Dale, IL to Frances Marion Frazier and Cora (Harrawood) Frazier.  Donald attended country schools up to his eighth grade.  He was married to Mary Shelton on April 20, 1946 in Morganfield, KY.  They were blessed with 65 years before she passed away on February 6, 2013.  Donald served in the U.S. Navy.  He worked at Hall's Sawmill near Dale, IL and also worked at Fairfield, IL for the Career Development Center until his retirement.  He was a faithful member, Sunday School teacher and served as Deacon of Olive Branch Missionary Baptist Church of Wayne City, where he and Mary served as janitor for many years.  Don loved woodworking, growing flowers and mowing his lawn.  His greatest joy was spending time with his children, grandchildren, great-grandchildren and giving candy to the children at church.
Surviving are a daughter, Mary Webber (husband Bill) of Dahlgren; a son, Roger Frazier (wife Glenda) of Ashley, IL; five grandchildren, seven great-grandchildren; two sisters-in-law, Shirley Shelton and Cathy Hunter of Wayne City.
He was preceded in death by his parents, five brothers, Ed, Amon, Emery, Dean, Eldoris; Junior (died in infancy) three sisters, Nora, Daisy and Margaret.
Graveside services will be at 2 p.m. Monday, August 3, 2020 at Baltimore Cemetery (Olive Branch) near Wayne City.  Those attending are to go directly to the cemetery.  Please observe the social distancing guidelines and please wear face coverings for the safety of all and thank you for your cooperation.  Clergy:  Pastor Keith Neal.  Burial will be in Baltimore Cemetery (Olive Branch) near Wayne City.
The family requests that memorial donations be made to Honor Flight of Southern Illinois in memory of Donald and will be accepted at the cemetery.
Harre Funeral Home in McLeansboro is in charge of the arrangements.