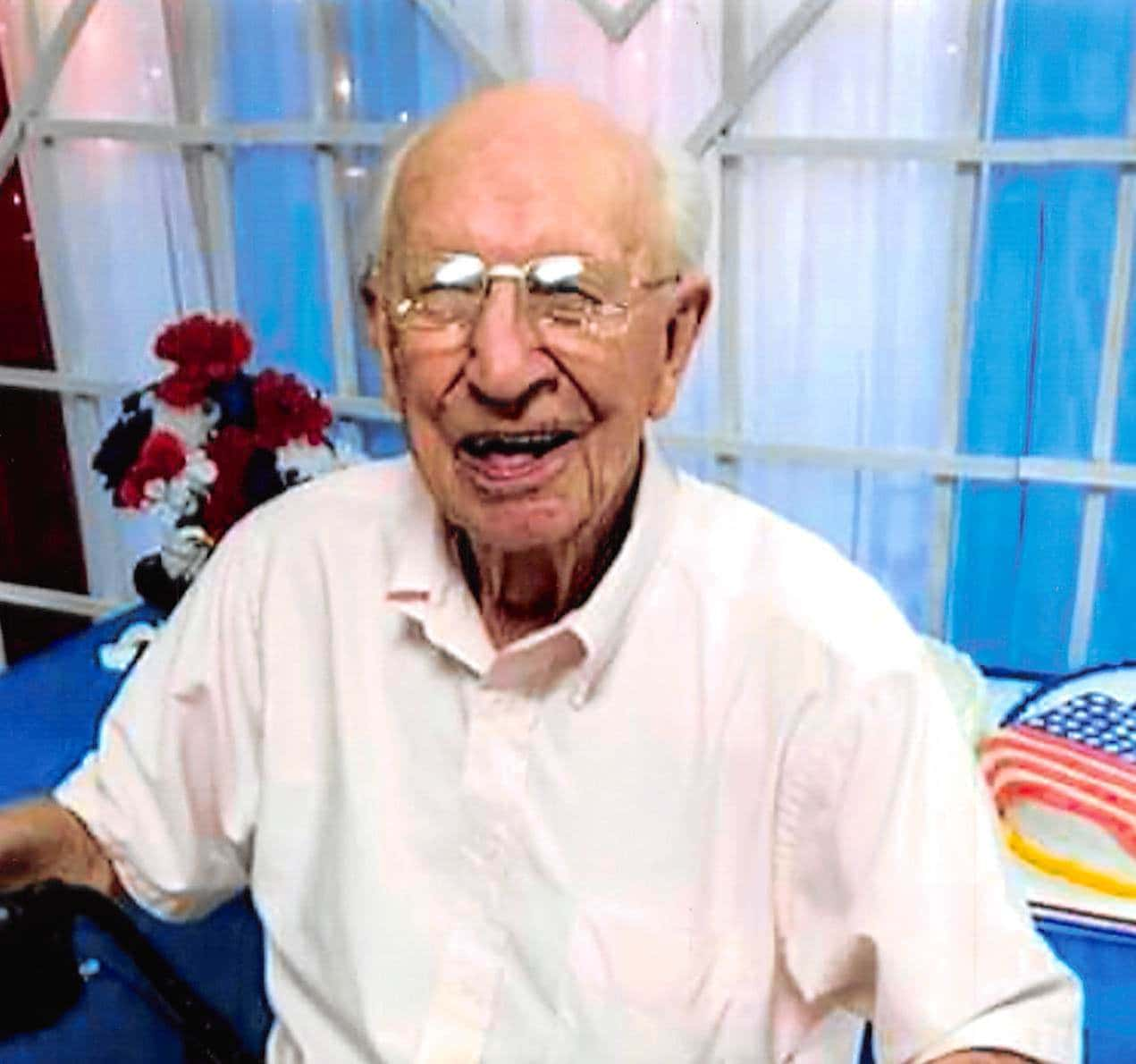 100-year-old Oran Wells of Fairfield, died at 7:10 p.m. Thursday, August 6 at his home.  Born on September 1, 1919 in Sims to Everett and Marie (Fenton) Wells, he had been a mechanic and owned O'Leary's Garage from 1988-1995.  Oran was also a longtime member of the Sims Missionary Baptist Church, joining in 1947, and a U.S. Army Air Force Veteran serving in World War II.
Oran is survived by 9 nieces and nephews- Sondra (John) Miller of Springfield, IL, Mary Ann Hall of Wayne City, Kathy (Dave) Rutherford of Fairfield, Michael (Karen) Humphrey of West Frankfort, IL, Sharon (Dennis) Manahan of Fairfield, Linda Sanders of Wayne City, David (Aileen) Wells of Evansville, IN, Patricia (Mike) Merrick of Geff, and Lu Ann Wells of Evansville, IN.  He was preceded in death by his wife Emma Wells, parents, 2 brothers- Glen "Fat" Wells and Kenneth "Bud" Wells, and 3 sisters- Ruby Stull, Naomie "Toots" Humphrey, and Lorene "Short" Sons.
Funeral services for Oran Wells will be held on Tuesday, August 11th at 1 p.m. at the Johnson and Vaughn Funeral Home, with burial to follow in Maple Hill Cemetery.  Visitation will be held on Tuesday from 11 a.m. until the time of service.  Memorials in his honor may be made to the Sims Missionary Baptist Church and will be accepted at the funeral home.