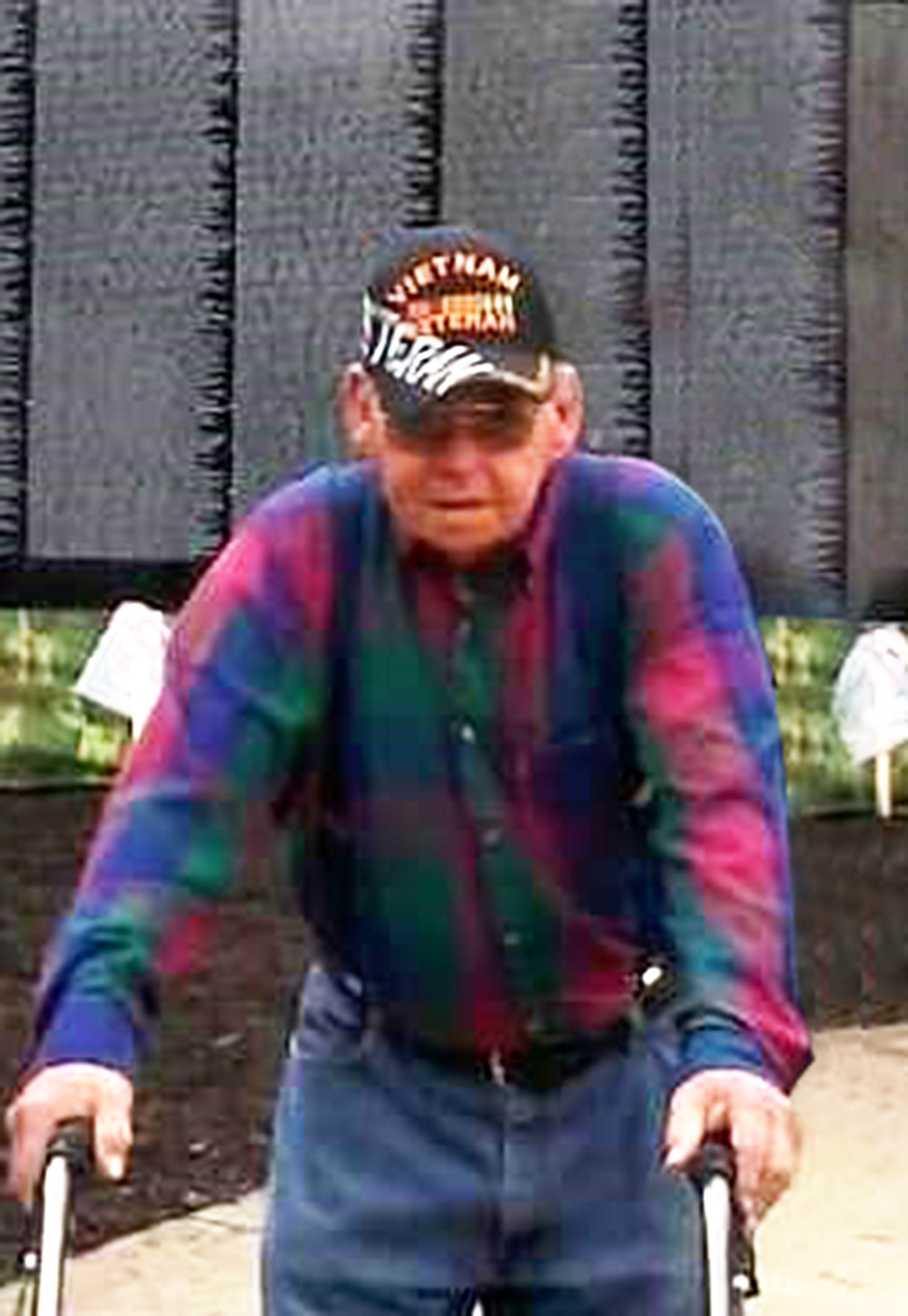 Daniel R. Wooden Sr. age 76, of Iuka, Illinois, passed away peacefully with his loving family at his bedside, Friday morning, September 18, 2020, at Good Samaritan Hospital in Mt. Vernon, after a long battle with Parkinson's Disease.
He was born September 3, 1944, in Patoka, Illinois, the son of Rufus and Helen Lou (Moore) Wooden.  He was united in marriage to Carolyn Veneta Clark on December 27, 1965, at the Trinity Lutheran Church and together they have shared 54 wedding anniversaries.
Daniel was a graduate of Kinmundy High School.  He enlisted in the U.S. Army and completed his basic training at Fort Leonard Wood, MO.  He was a Vietnam Veteran and was honorably discharged in Hot Sulphur Springs, Colorado.  He enjoyed playing the guitar, traveling, working on cars and machinery of all kinds, and collecting old fountain pens and pen and pencil sets and in his earlier years fishing and hunting.  Daniel enjoyed ministry work of all kinds and along with Carolyn was the minister at Heritage Woods in Flora for 18 years.  He led the group the Sensational Seniors for 9 years at Faith Tabernacle Church in Flora where he and Carolyn have been active members.  Daniel was the Town Marshal in Hot Sulphur Springs, Colorado, worked as a logger, and later drove a truck for 50 years, the last 35 years of which was spent driving for Knapp Oil Company in Xenia until his retirement.
He is survived by his wife: Carolyn Wooden of Iuka; 2 sons: Daniel R. Wooden Jr. and wife Jennifer of Iuka and David E. Wooden and wife Maddie of Iuka; father: Rufus Wooden of Kinmundy; 2 grandsons: David Wooden Jr. and Braxton Wooden both of Flora; 4 step-grandchildren: Christian, Amanda, Melonie, and Brian; a brother: Robert Wooden and wife Carol of Kinmundy; and 3 nieces and 1 nephew also survive.
He was preceded in death by his mother: Helen L. Wooden; father-in-law: Carol E. Clark Sr.; mother-in-law: Imogene Clark; brother-in-law: Carl E. Clark Jr.; and maternal grandparents: Ted and Josie Moore; and paternal grandparents: Jess and Zetta Wooden.
A funeral ceremony will be held 11 a.m. Wednesday, September 23, 2020, at Frank & Bright Funeral Home in Flora with Bro. Allen Lucas officiating.  Interment will follow in Odd Fellows Cemetery, Xenia, with the presentation of military funeral honors.  Visitation will be 10 a.m. until time of service on Wednesday at the funeral home.  Memorial donations are suggested to the family to assist with final expenses and will be accepted through the funeral home.  To share a memory or condolence, visit: www.frankandbright.com