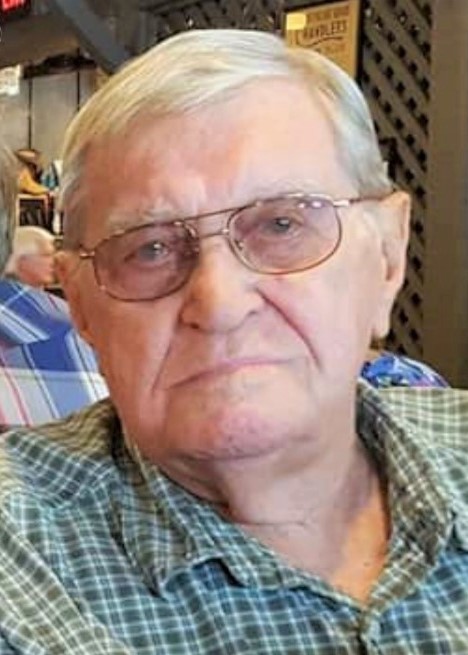 John C. Hodge, 94, of Fairfield passed away at 1:56 PM on Wednesday November 18, 2020 at Deaconess Midtown Hospital in Evansville IN.  He was a machinist at Airtex having retired after 43 years.  John was also a WWII Veteran serving in the Navy and stationed in Norfolk VA.  He was a Lifetime member of the American Legion as well as a member of the First Christian Church in Fairfield.  John was born in White County on February 23, 1926 to Charles "Bud" and Delphia (McIntosh) Hodge.  He married Betty Holmes on May 1, 1945.
John is survived by his wife Betty Hodge of Fairfield; Son- Mark S (Martha) Hodge of Fairfield; daughters- Gayla Lee of Fairfield and Cheryl (Mike) Harmon of Mount Juliet, TN; 8 grandchildren; 21 great grandchildren; several nieces and nephews also survive.
John was preceded in death by his parents, an infant daughter, 2 sisters and a brother.
A private graveside service will be held at Maple Hill Cemetery on Monday November 23, 2020.  Johnson and Vaughn Funeral Home is in charge of all the arrangements.