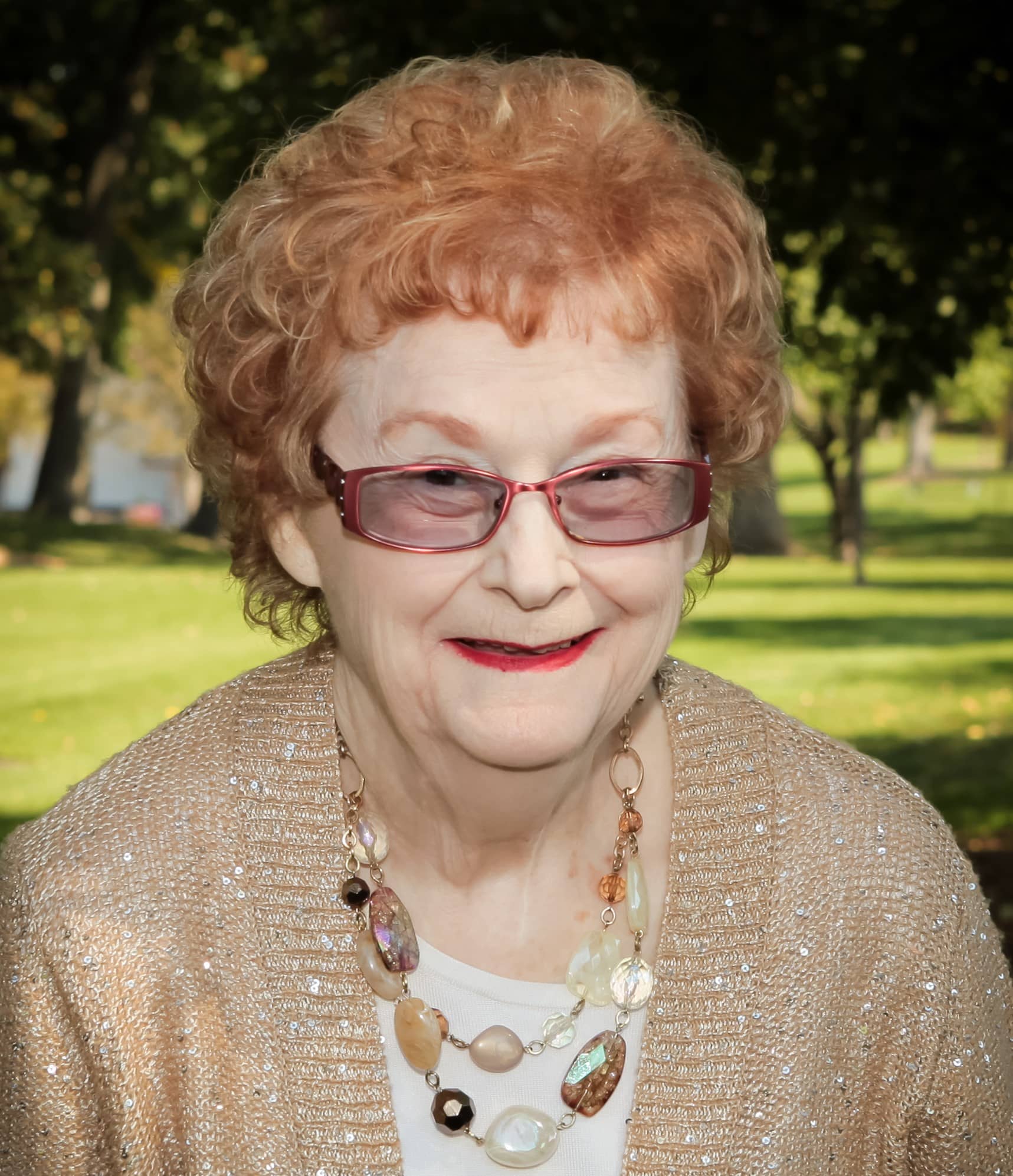 Martha Phyllis Simpson, 87, a longtime resident of Fairfield, IL,  passed away at 2:35am on Tuesday, January 12, 2021 at the DeKalb County Rehab & Nursing Center in DeKalb, Illinois.
Phyllis was born on August 7, 1933, in Burnt Prairie, IL,  to Martin and Anna (Arthur) Gwaltney. She married William Ray Simpson on July 26, 1953, and he preceded her in death on December 28, 2003.
Within the community, Martha worked at Airtex Products, the State's Attorney's Office and the County Circuit Court's office before retiring. She attended the Mount Pleasant Primitive Baptist Church, in Mill Shoals, IL, for many years. She was also an artistic painter, a creative crafter, an avid seamstress, and a proud grandmother.
Survivors include one daughter Rhonda (Terry) Rosborough of Sycamore, IL, one son Robert (Sherry) Simpson of Mount Vernon, IN, two grandchildren, five great-grandchildren, one brother Richard Warren Thacker of Spencer, IN, along with several nieces and nephews. She was preceded in death by one son  William Ray Simpson, Jr., her twin brother Raymond Willis Gwaltney, two other brothers Delbert Wayne Thacker, and Henry Gwaltney, and four sisters Emma Jean (Thacker) Gwaltney, Nina Kathleen (Thacker) Jones, Nancy Pearl (Gwaltney) Harbett, and Edna Sue (Gwaltney) Garrett.
Due to Covid restrictions, a private service for the immediate family will be held at the Johnson and Vaughn Funeral Home in Fairfield, IL. There will be no public services. Memorial donations may be made to your local place of worship, the DeKalb County Rehab & Nursing Center Activities Department (2600 North Annie Glidden, DeKalb, IL 60115) or the National Guild for Community Arts Education (nationalguild.org). The Johnson and Vaughn Funeral Home is in charge of arrangements. Condolences can be made to the family at www.facebook.com/johnsonvaughnfuneralhome.