The IDPH is now reporting the latest COVID-19 vaccine data on its website http://www.dph.illinois.gov/covid19/vaccinedata?county=Wayne. As of this morning, the site showed Wayne County had administered 494 doses and had 100 people fully vaccinated. Edwards County had administered 86 doses and had eight people fully vaccinated. As a state, Illinois had received nearly 870,000 and had administered roughly 354,000.
25-year-old Lucas M. Carey, 39-year-old Brenda E. Fond, and 31-year-old Heath T. Winebarger were all sentenced in Wayne County Circuit Court yesterday. Carey pleaded guilty to arson, Fond pleaded guilty to delivery of less than five grams of meth, and Winebarger admitted to violating his probation. All were sentenced to 24 months probation and 40 hours of public service work.
46-year-old Cisne resident Randall G. Legg was booked in the Clay County Jail recently on a charge of theft of a motor vehicle, with the incident first reported in December. Legg was also wanted on Clay and Wayne County failure to appear warrants, and he was held in jail, pending the posting of bond.
47-year-old Christopher A. Medler was booked in the Wayne County Jail early this morning on a charge of possession of meth. He was also wanted on a Wayne County warrant for deceptive practices and a Clay County failure to appear warrant for a traffic offense. He was held, pending the posting of bond.
A package of bills designed to reduce economic disparities in minority communities is headed to the governor's desk. The measure caps the interest rate for payday and car title loans at 36 percent and requires more diversity in awarding state contracts. Representative Sonya Harper of Chicago also says employers won't be able to turn someone down for a job or promotion based only on a criminal record. Other components address the wage gap for black women and housing for those with a criminal record.
The Fairfield City Council met last night and discussed fees at Maple Hill Cemetery and updating the fee structure in the City Code. The last change made to the structure was in 1987, and the council said, while it wasn't the city's intention to take money from the cemetery, updating fees should help close the gap. The council will vote on the matter in a later meeting. Aldermen also discussed customer connections to city sewer lines but did not come to an agreement as to what the city and consumer responsibilities might be. The Water Committee will review the issue and report back at a later meeting.
The Wayne County Health Department announced 19 new confirmed cases of COVID-19 yesterday, bringing its total to 1,331; 110 cases were active, including one hospitalization. Edwards County reported three new cases on coronavirus.illinois.gov and sat at 449, and Wabash County added six to reach 1,113. Hamilton County announced six new cases and one death. The state Department of Public Health announced 6,642 new confirmed and probable cases of COVID-19 yesterday and 116 additional deaths. Statewide totals sat at 1,040,168 cases and 17,743 deaths. The Southern Region had a positivity rate of 9.1 percent on January 9th, down from 9.9 percent on the 8th. 1-12-2021-WCHD-New-COVID-19-and-Probable-Case-Press-Release
Fairfield Memorial Hospital has announced Tammy Schlesinger, of its Nutritional Services Department, has been voted its 2020 Employee of the Year. She was the October Employee of the Month. FMH CEO Dr. Katherine Bunting-Williams said 2020 brought additional challenges because of the pandemic, and the department and Schlesinger worked extremely hard to provide free meals to FMH staff.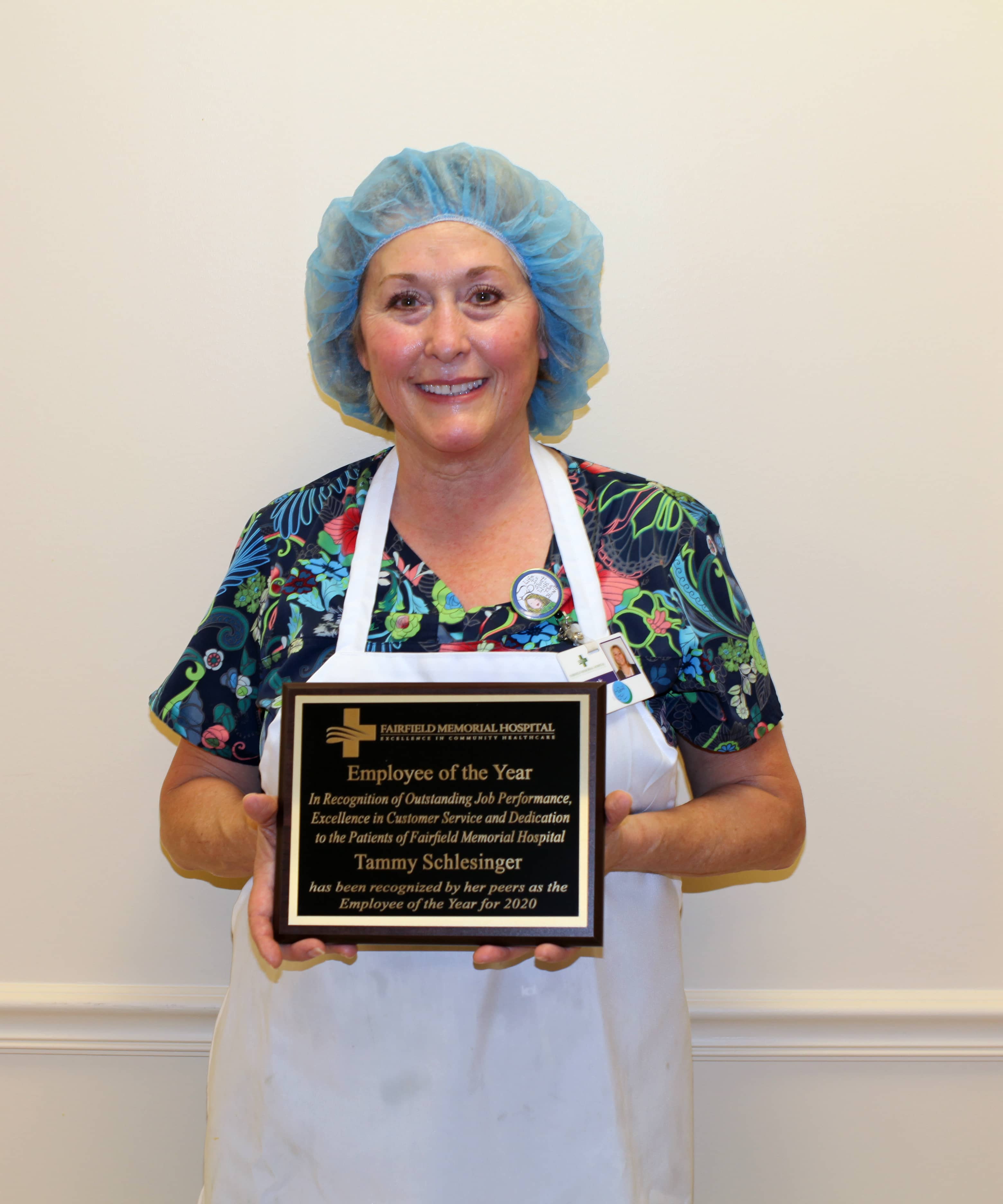 Frontier Community College has announced its academic and honor recipients for the Fall 2020 semester. 73 students were named to the CEO/Chancellor's List with a GPA of 3.9 or higher, 31 made the President's List with a GPA of 3.75 to 3.89, and 37 made the Dean's List with a GPA of 3.5 to 3.74. A full list of recipients can be found below. FCC-CEO-Chancellor-List-1 FCC-CEO-Chancellor-List-2 FCC-President-List FCC-Dean-List
The Fairfield Community of Christ Church will hold a blood drive today from 11:30 to 5:30. Chili, crackers, and peanut butter sandwiches will be served, and all blood types are needed. People can call 838-9873 or visit redcrossblood.org to make an appointment.
Bars and restaurants in Illinois would get some help under a COVID-19 relief package approved by the Senate. The bill, which still needs approval from the House, would extend a temporary law allowing bars and restaurants sell pre-made cocktails for pickup and delivery, and it would also allow retailers to pay distributors with a credit card and makes it easier to accept donations of things like tents and heaters.
Meteorological winter is nearing its halfway point, and, so far, Freese-Notis meteorologist Dan Hicks says it has been a season of above normal temperatures and below normal precipitation. He says not much precipitation has fallen in the state in the past week, and that trend is expected to continue. He also says there is still no indication of a pattern of sustained, substantially colder weather. Meteorological winter runs December through February.
River stages as of this morning:  the Little Wabash east of Fairfield stands at 8.91 feet, below the 17 ft. flood stage. Meanwhile, the Skillet Fork at Wayne City has a reading of 5.44 feet (flood stage is 15 ft.). The Little Wabash below Clay City is at 6.82 feet (flood stage is 18 ft.). Bonpas Creek at Browns reads 2.19 feet, and the Little Wabash at Main Street in Carmi reads 7.63 feet. The Wabash River at Mt. Carmel sits at 7.60 feet.
Today's crude oil price is $46.25, up $1.00 from yesterday. The February crude oil price is $53.41, up $0.69 from yesterday morning.