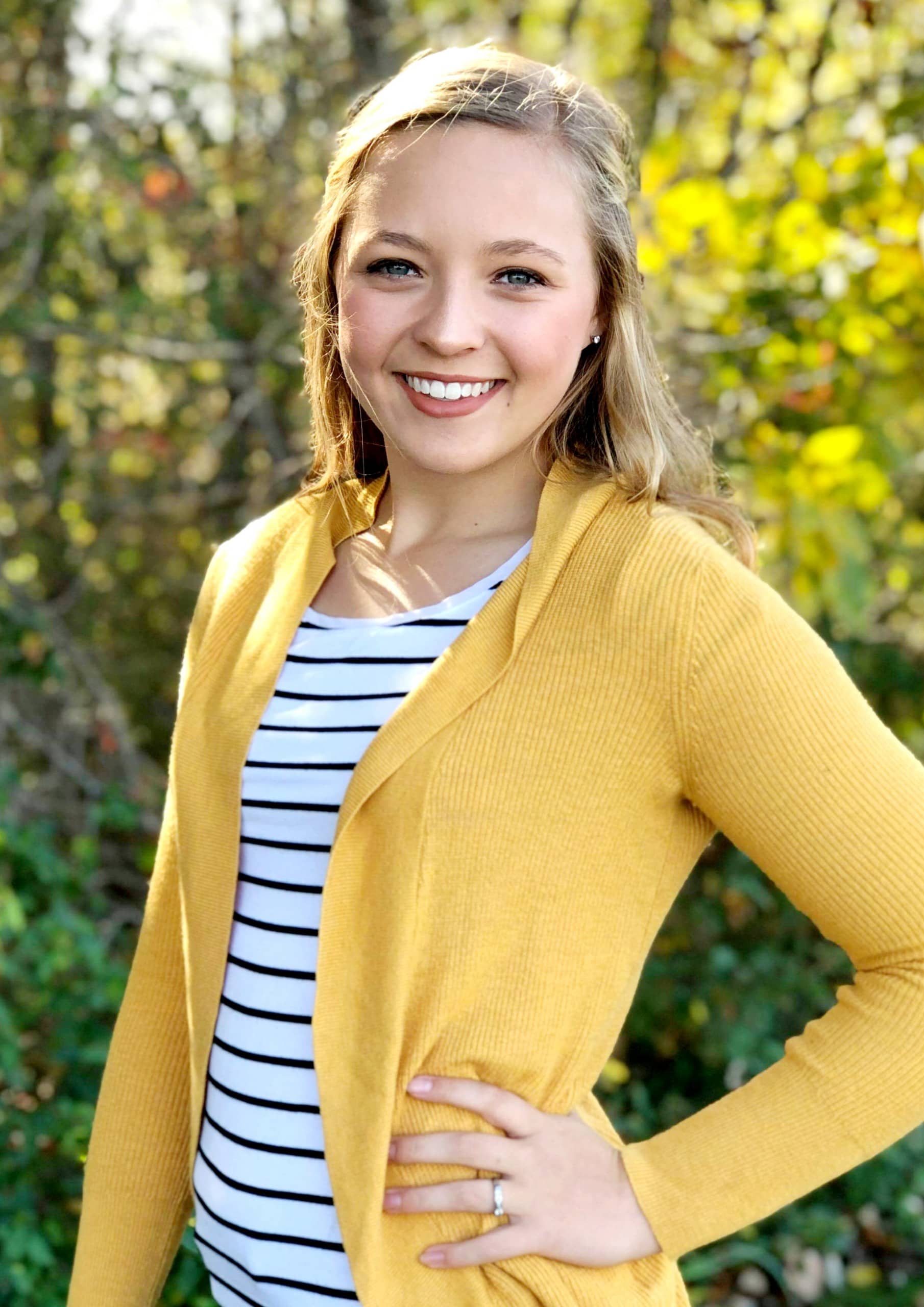 Janae Diane Pollard, age 18, of Rinard, Illinois, was received in heaven by the loving embrace of Jesus on Wednesday, January 27, 2021.
Janae was a precious gift from God, born April 23, 2002, in Fairfield, the firstborn daughter of Donnie E. and Joni D. (McPeak) Pollard.
Janae lived her life to the fullest while embracing an awesome relationship with Christ, and was always willing to share her heart and passions with her family and friends.  She worshiped at Christ's Church of Effingham and Red Brush Christian Church, enjoyed reading her bible, and had recently returned from a home-building mission trip to Mexico.  She was a graduate of Olney Central College, and had just begun work on her teaching degree at Eastern Illinois University.  Through her years of dedicated training in tumbling, trampoline and double mini-trampoline, she became a nationally recognized champion, and went on to encourage many other young athletes to follow their dreams through her coaching at Power & Grace.  Janae loved working in the outdoors and gardening, and especially having fun in the water while tubing, swimming, and boating.  She avidly participated in 4H by showing cattle, and was recognized for her Grand Champion Steer in 2019 which earned multiple fair awards.  Her cheerful and smiling face was familiar to customers and shared with co-worker friends at the Flora Dairy Queen.  Janae brought so much love and joy into the lives of others around her, and that smile shines on—forever a gift from heaven.
She is survived by her parents: Donnie and Joni Pollard; her sisters: Cami and Graci Pollard; her fiancé-to-be: Bryce Gullidge; grandparents: Ronald and Carolyn Pollard, and Linda McPeak; aunts and uncles: Norman Pollard, Tricia (Joe) Morgan, Darlene Pollard, Dennis McPeak, and Scot (Deana) McPeak; and cousins: Kyle, Dylan, Grant, Ashlynn, Kenna, and Logan.
She was preceded in death by her grandfather: John McPeak; and great-grandmothers: Lucille Goodson and Thelma Lewis.
A funeral ceremony will be held at 2 p.m. Sunday, January 31, 2021, at Oil Belt Christian Service Camp in Flora.  Interment will follow at Bunker Cemetery, near Rinard.  Visitation will be from 3 until 7 p.m. Saturday at Oil Belt.  All attending should enter through both the north drive entrance and north building entrance, and social distancing guidelines are recommended.  Arrangements are in the care of Frank & Bright Funeral Home.  To honor Janae's wish to help others, remembrance gifts are requested in the form of a memorial donation to Casas por Cristo Mission Trips, and these will be accepted through the funeral home.  To share a memory or condolence, visit: www.frankandbright.com