Over the past week, more than 4400 new and probable cases were reported.  That compares to about 2900 the previous week. Currently the state reports 1,399,946 total cases of the virus, with 10,519 Variants. There have been 23,357 Confirmed Deaths with 2,463 probable deaths statewide. As of last Thursday, there were 476 individuals in Illinois in statewide hospitals with COVID-19. Of those, 94 patients were in Intensive Care Units and 28 patients were on ventilators. The state's 7-Day Rolling Average Case Positivity rate is 1.9%, with Test Positivity standing at 2.3%. A total of 26,292,979 tests have been performed in the state. To date the state has administered 12,917,362 doses of the vaccine. Public health officials say the delta variant of COVID-19 has been detected in Central Illinois.  Counties including Effingham, Champaign, Dewitt-Piatt, Vermilion, and Macon have reported cases of the variant.  Officials are concerned because some of the affected counties have limited vaccination rates.  Health officials are encouraging all eligible people to get vaccinated.
The Fairfield Chapter of Quilts of Valor will be holding a World War II Veterans presentation ceremony at 2 p.m. on today at the Fairfield First United Methodist Church, the community is invited to attend. Currently there are 11 World War II Veterans residing locally, nine of them will be in attendance. Fairfield National Bank has announced a sponsorship of the Wayne County Quilts of Valor chapter, part of a nationwide organization creating quilts for, and donating them to veterans. FNB President Joey Hungerford says the program is a way to honor those in the community who have served and defended the country. We'll have a video stream of the ceremony on wfiwradio.com and on the WFIW Radio Facebook page.
Fairfield Memorial Hospital weekly updates are used to keep the public informed as progress continues to be made on our Expansion Project. During the week of July 12th, the mechanical, plumbing, and electrical contractors continued working on the in-wall and ceiling installation portion of their work and the drywall contractors were mudding and finishing on the third floor. The tile contractor was tiling bathroom floors and walls on the 3rd floor. There were metal panels being installed on East and North elevations. The second elevator is almost finished. During the week of July 19th, the painting contractor will start priming and painting the 3rd floor again. The mechanical, plumbing, and electrical contractors will continue working on the in-wall and ceiling installation portion of their work. The drywall contractor will continue mudding on the 2nd floor. The window frames on the staircase should begin to be installed. The metal panel contractor will continue installing metal panels on the West elevation.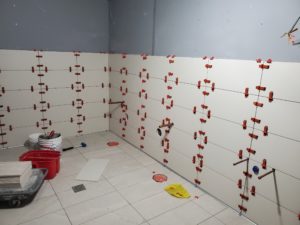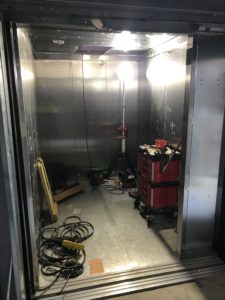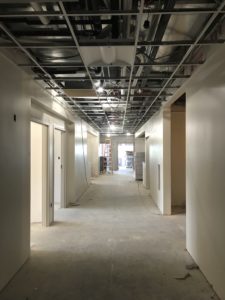 Fairfield Memorial Hospital Expansion Project
Illinois Eastern Community Colleges Board is scheduled to meet Tuesday, July 20 at 7:00 p.m. at Olney Central College in the OCC Banquet Room. Among the items on the agenda are Affiliation Agreements with SSM Health Care Corporation/ Crawford Memorial Hospital, a Memorandum of Understanding CAISA (Counseling & Information for Sexual Assault/Abuse & Sexual Assault and Family Emergencies). The board will also address Appointment of Board Audit Committee, the Fiscal Year 2022 Budget, and hear Bid Committee Reports on Lincoln Trail College- Natatorium Remodel and FCC, LTC, OCC, WVC- 3D Anatomy Visualization Table & Virtual Dissection Tables. The public is welcome to attend via zoom by visiting https://zoom.us/j/97654938784 … Or by calling in to 312 626 6799, Meeting ID: 976 5493 8784.
Indiana prosecutors have charged four juveniles from southeastern Illinois with allegedly torturing and poaching more than 20 wild deer in the two states. After an investigation by Indiana conservation officers, the Gibson County Prosecutor's Office recently charged the Mount Carmel, Illinois, juveniles with a combined 119 wildlife violations in Illinois and Indiana. Illinois conservation officers also investigated the alleged poaching in Mount Carmel, Illinois, and Gibson County, Indiana. The investigations in the two states found that the juveniles illegally killed more than 20 deer in both states during the 2019, 2020, and 2021 deer seasons. Some of the deer were stabbed or kicked to death after being shot.
A southern Illinois woman is accused of concealing her mother's death and continuing to accept the woman's financial benefits and assistance. Reena S. Hayashi of Fairview Heights is charged in St. Clair County Circuit Court with two counts of concealing a death and one count of obstructing justice. Hayashi's bail was set at $60,000. Police on Monday found of the body of 80-year-old Karen Hayashi in a bedroom of the home shared with her 48-year-old daughter. A neighbor had requested a well-being check. When police asked her about her mother, Reena Hayashi told them she had moved to Hawaii. Authorities said the woman had been dead for an extended time.
Illinois' Supreme Court is giving people facing eviction one more month. The Supreme Court has ruled that it cannot start to process eviction cases until Governor Pritzker's moratorium on evictions ends on August 1st. The court says it will 'triage' cases starting in August, but won't allow authorities to evict anyone until September 1st. That extra month will give the court time to try and enroll people facing eviction into programs designed to keep them in their homes. Illinois is on pace to spend two-billion-dollars on rental assistance since last March.
Illinois law enforcement is now prevented from lying to children and teens during interrogations.  Last week Governor J.B. Pritzker signed a bill into law banning the practice.  Most law enforcement groups and courts in the U.S. say the technique raises the likelihood of minors making false confessions. Illinois is now the first state in the nation to ban the practice. The law takes effect at the beginning of next year.
The dates for the latest lotteries for cannabis dispensary licenses are set.  Governor J.B. Pritzker announced late last week that 55 licenses will be distributed July 29th to applicants with a score of at least 85-percent on the 250-point application.  The lottery for 55 licenses for social equity justice-involved applicants with the same score levels will happen August 5th.  The final lottery will be held August 19th for top scoring, tied applicants for 75 licenses.
The Illinois State Fair is set to kick off next month.  The event was canceled last year because of the pandemic.  Fairgoers can celebrate the 100th anniversary of the butter cow in the Dairy Building.  Ag, livestock, educational, and interactive exhibits will be presented, along with food, games, and carnival rides.  Grandstand concerts will include Toby Keith, Brett Michaels, and the I Love the 90s Tour.
River stages as of this morning:  the Little Wabash east of Fairfield stands at 23.55 feet, above the 17 ft. flood stage. Meanwhile, the Skillet Fork at Wayne City has a reading of 13.21 feet (flood stage is 15 ft.). The Little Wabash below Clay City is at 20.63 feet (flood stage is 18 ft.). Bonpas Creek at Browns reads 16.07 feet, and the Little Wabash at Main Street in Carmi reads 24.22 feet. The Wabash River at Mt. Carmel sits at 15.51 feet.