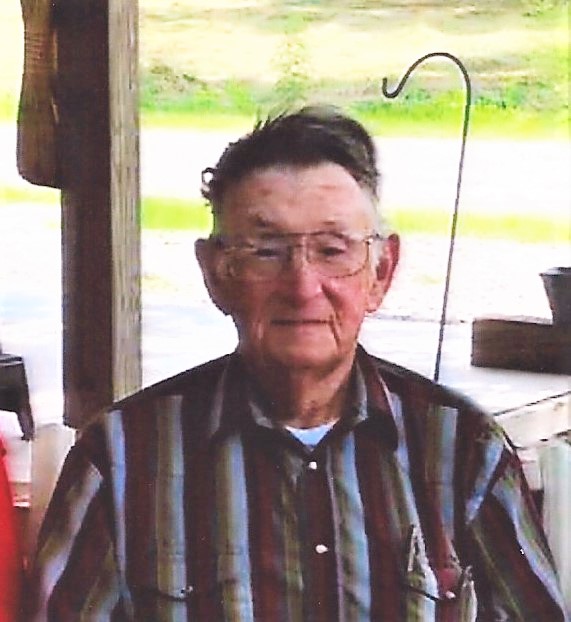 Donald "Donnie" Eugene Young SR, 87, of Fairfield passed away on Thursday September 9, 2021, at Deaconess Midtown Hospital in Evansville Indiana.  He was grade school custodian for 28 years and a Veteran of the US Army.  Donnie was born in Mill Shoals on February 4, 1934, to Willard Allen "Bud" and Oma Katherine (Taylor) Young.  He married Edna Maxine Matthews on January 1, 1976.
Donnie is survived by his wife- Edna Maxine Young of Fairfield; son- DE (Tena) Young of Fairfield; grandchildren- Cole (Tiffany) Young of Fairfield and Kailey Young of Evansville; great grandson- Stetson Young; step sons- Alan Harper of Fairfield and Matthew Harper of Granite City; step daughters- Connie Hosmeyer of Olney, Cathy Hayes and Cara Stemm both of Caseyville IL; 4 step grandchildren; 5 step great grandchildren; brothers- Edward Peabody Young of Green Valley AZ and Buddy Young of Mill Shoals; brother in law- Jim Bean of Fairfield and sister in law- Judy (Larry) York of Fairfield also survive.
Donnie was preceded in death by his parents, daughter- Donna Jean Young, 1st wife- Anna Mae Young, and step granddaughter- Emily Hosmeyer.
Funeral services will be held at 1PM on Monday September 13, 2021, at Johnson and Vaughn Funeral Home with burial in Maple Hill Cemetery.  Visitation will be from 11AM until the time of service on Monday at the funeral home.
Memorial may be made to Lebanon North Cumberland Presbyterian Church and will be accepted at the Johnson and Vaughn Funeral Home which is in charge of all the arrangements.