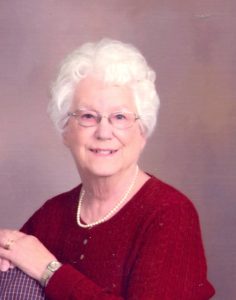 82-year-old Marilyn Jo Shelby, passed from this life on Sunday, September 12 in Olney at Richland Rehab and Nursing.
She was born on February 15, 1939, in Albion to Earl and Lucille (Cowling) Reid. Marilyn married John W. Shelby on February 25, 1957, and they enjoyed over 64 years together.
She was a devoted wife and mother, and she enjoyed the simple pleasures of life on the farm.
Marilyn enjoyed gardening, sewing, and traveling. She loved frequently gathering with her family for meals. Marilyn always looked forward to attending her kids and grandkids activities.
Marilyn was a faithful and active member of West Village Christian Church and worked several years for the Edwards County Senior Center in Albion.
Survivors include her husband, John W. Shelby, four children; Roger (Charlotte) Shelby, Rhonda (Carson) Everett, Rosanne (Jeff) Garner and Rebecca (Steven) Greathouse, six grandchildren; Brandon (Sunny) Everett, Rees Shelby, Ashlyn (Jake) Peters, Amber Garner, Derek Greathouse, Skylar Greathouse, two great-grandchildren; Rosalyn and Ezra Peters, one sister; Glenna (Rex) Bunting, niece; Peggy (Russell) Root, nephews; Earl (Pam) Reid, Marty (Teresa) Reid and Jason (Libby) Bunting.
Marilyn was preceded in death by her parents Earl and Lucille Reid, brothers Clyde Reid and Kenneth Reid.
Graveside Services will be held on Thursday, September 16 at 11:00 a.m. at West Village Christian Church Cemetery. Friends and family are asked to go directly to the cemetery. There will be no visitation.
Memorials may be made to Oil Belt Christian Service Camp or the Edwards County Senior Citizens. Envelopes will be available at the graveside.
An interment of the cremated remains of Marilyn's brother, Kenneth Reid, will be held immediately after her graveside service at the cemetery.
Interment West Village Christian Church Cemetery, Albion, IL.
Ingram-Meridith Funeral Home of Albion, IL.