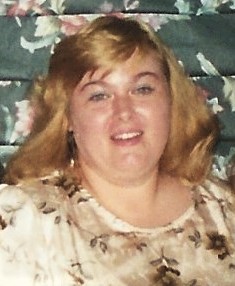 Kim R. Shelton, 46, of Fairfield, died at 10:42pm on Friday, October 8, 2021, at Fairfield Memorial Hospital. She was a homemaker.
Kim was born on November 28, 1974, in Oklahoma City, OK,  to Charles Pepple and Sally (Smith) Wood. She was married to Terry Shelton on February 25, 1995.
Survivors include her husband Terry Shelton of Fairfield, her mother Sally (George) Wood of Wayne City, her father Charles (Linda) Pepple of Bluford, father-in-law Terry Vaughan of Fairfield, mother-in-law Cathy (David) Garavalia of Benton, IL, one sister Trista (Marcus) Rile of Union, KY, one brother Kent Pepple  and Stephanie Mitchell of Iowa, IL, a special niece Avery Pepple, along with several aunts, uncles, and cousins.
Per the family's request, Kim's body has been cremated. There will be a memorial service at 1pm on Thursday, October 14th at the Johnson and Vaughn Funeral Home in Fairfield. Visitation will be from 12pm until the time of service at the funeral home. There will be no burial at this time. Memorial donations can be made to St. Jude Children's Research Hospital and will be accepted at the Johnson and Vaughn Funeral Home which is in charge of arrangements. Condolences can be made to the family at www.facebook.com/johnsonvaughnfuneralhome.