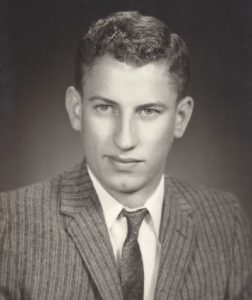 Ben A. Kline, 83, of Fairfield, died at 10:49am on Monday, October 11, 2021 at Brookstone Estates in Fairfield. He was a retired cable splicer for GTE Telephone Company.
Ben was born on February 19, 1938, in Wayne County, IL, to Harold and Ruby (Cox) Kline. He was married to Wilma Kline who preceded him in death in 2011.
Survivors include one son Keith Kline of Fairfield, one daughter Carol Kline and one special daughter Peg Blacker both of Monticello, IL, along with several nieces and nephews.
He was preceded in death by his parents, his wife Wilma, one grandson Kole Kline, and one brother Jack Kline.
Graveside services for Ben Kline with military rites provided by the Anthony Wayne Post #176 American Legion and the Wayne County Post #4535 VFW and will be held at 11am on Friday, October 15th, at Maple Hill Cemetery in Fairfield. Family and friends are asked to do directly to the cemetery. Memorial donations can be made to Brookstone Estates and will be accepted at the graveside service or the Johnson and Vaughn Funeral Home, which is in charge of arrangements. Condolences can be made to the family at www.facebook.com/johnsonvaughnfuneralhome.