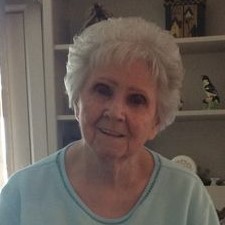 87-year-old Thelma Joyce Raether of Burlington, Iowa, formerly of Grayville and Carmi, died Monday, November 22 at Aspire Health Care and Rehabilitation in Donnellson, Iowa. She was born August 8, 1934, in Grayville, the daughter of Chester W. Proctor and Anna Marie (Pritchard) Proctor. She was married to Bernard Dorvin "Bernie" Raether on December 5, 1964, and he preceded her in death on March 16, 2019.
Thelma and Bernie both retired from Warner-Lamber Company where she worked in the manufacturing of pharmaceuticals. They moved to Carmi in 2000 from Roscoe, Illinois. She was a member of the Northside Baptist Church in Grayville.
Survivors include Thomas (Kathy) Cagle of Burlington, James Cagle of Roscoe, Kevin Cagle of Indianapolis, Indiana; seven grandchildren; five great grandchildren.
She is preceded in death by her parents; husband; brothers William Proctor, Kenneth Proctor, Charles Proctor; and sisters Ageans Proctor and Sara Lou Belew.
Visitation and funeral are Tuesday, November 30 at Cook Funeral Chapel in Grayville. Visitation is at 11am and funeral is at noon. Burial will be in Oak Grove Cemetery in Grayville.
Cook Funeral Chapel in Grayville is in charge of arrangements.