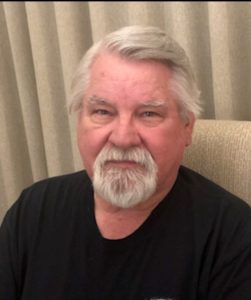 74-year-old Don Berger of Albion, passed from this life to his heavenly home on Wednesday, January 12 at Deaconess Heart Hospital, Newburgh, IN.  He was born February 14, 1947, in Olney to Fred and Peggy Marie (McCord) Berger.  He married Diana Hart on January 22,1965 in Albion. 
He was a member of the First Christian Church of Albion where he taught Sunday school for many years and enjoyed leading worship singing when the opportunity arose. 
Don had a love of cars from old classics to hot rods and was a member of the Rod Benders Car Club of Southern IL. He attended area car shows creating lasting friendships with other car enthusiasts. He was an avid fisherman. He enjoyed raising and hybridizing day lilies. 
Don was preceded in death by his parents Fred and Peggy Berger, brother Ron Berger and brother-in-law David Hart. 
He is survived by his wife of 56 years, Diana Berger of Albion, two daughters; Dana (Scott) Atteberry of Albion, and DeeAnn Berger of Evansville, Indiana, one brother Kevin (Aline) Berger of Albion, sister-in-law Paula Hart of Albion, and his grandchildren; Ty (MaKenze) Atteberry, Maia (Elijah) Mastoridis, and Jaden Moore.  Also several aunts and uncles, nieces, nephews, and many friends. 
Visitation: Tuesday, January 18 from 11:00 am to 1:00 pm at Ingram-Meridith Funeral Home, Albion.
Graveside service: Graceland Cemetery in Albion, immediately following the visitation at the funeral home.
Family requests masks to be worn and CDC guidelines for social distancing be followed and for those attending to dress casually. 
Ingram-Meridith Funeral Home of Albion, IL.