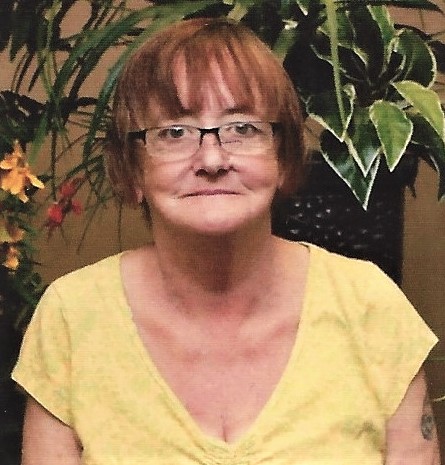 Cheryl L. (Patton) Windle, 60, of Fairfield, died at 11:11am on Friday, January 14, 2022, at Fairfield Memorial Hospital. She had been a cook at the Marathon Gas Station several years ago.
Cheryl was born on June 21, 1961, in Robinson, IL, to Carl and Stella (York) Patton. She married Jack Windle and they had been a couple for 16 years.
Cheryl was an animal lover and was a member of the American Legion in Fairfield.
Survivors include her husband Jack of Fairfield, two sons Michael (Sunny Wixom)Tony and Christopher Tony both of Fairfield, one daughter Katie Shipman of Robinson, IL, nine grandchildren, one brother Terry (Patty) Patton of Robinson, her step-father George Armstrong  and a step-brother Joey Armstrong, both of Palestine, IL, a very special friend Brenda Anders, along with several nieces and nephews.
She was preceded in death by her parents.
Funeral services for Cheryl Windle will be at 7pm on Tuesday, January 18th at the Sims Congregational Christian Church in Sims, IL. Visitation will be from 5pm until the time of service at the church. There will be no burial at this time as Cheryl's body will be cremated following the services. Memorial donations can be made to help with funeral expenses and will be accepted at the funeral service or at the Johnson and Vaughn Funeral Home, which is in charge of arrangements. Condolences can be made to the family at www.facebook.com/johnsonvaughnfuneralhome