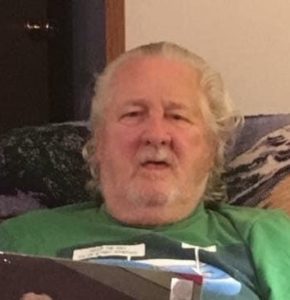 Donald E. Lowery, 79, of Fairfield passed away at 1:05PM on Sunday January 16, 2022, at Fairfield Memorial Hospital. He was retired from Caterpillar in Joliet IL. Donald was born in Fairfield on October 31, 1942, to Clyde and Vada Lowery. He married Lorraine Purdy on January 22, 1974.
Donald is survived by his wife Lorraine Lowery of Fairfield; daughters- Ann (Scott Cuff) Lowery of Fairfield, Jackie (Mark) Grepares of Fairfield, and Sherry (Jim) Pavnica of Marseilles IL; son- Donald Lowery Jr; nineteen grandchildren, nine great grandchildren and one on the way; sisters- Connie Skurat of Woodlawn and Sue Wiggins; brothers- Ray Lowery and Larry Dean Lowery both of Fairfield. Several nieces and nephews also survive.
Donald was preceded in death by his parents, sons- Brian and Jimmy Lowery, daughter- Tammy Lowery, brothers- Gale, Jim, and Robert Lowery, and sister- Brenda.
Visitation will be from 5-7PM on Wednesday January 19, 2022, at Johnson and Vaughn Funeral Home. There will be no formal service or burial as Donald's body will be cremated following the visitation. Johnson and Vaughn Funeral Home is in charge of all the arrangements.