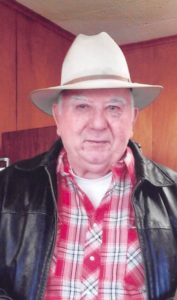 85-year-old Fairfield resident Max Edward Tipps, also known as "Big Max", was born September 28, 1936 in San Antonio, TX and passed away on August 2, 2022 in Fairfield.  Max had been engaged in the Oil Industry all his life in the Wayne County area.  He has been active in oilwell servicing, drilling, and producing.
In the past he has been active in many community affairs such as the Wayne County Shrine Club and the Elk's Club.
Max is survived by a daughter Tammy (Terry) Gould, and a son Mark (Anita) Tipps, both of Fairfield, and a granddaughter Kallie Jo Gould of Virginia Beach, VA.  Max is preceded in death by his parents Sam and Theresa (Wilkerson) Tipps, and a brother Sharkey Tipps.
Graveside services for Max Tipps will be held at 10:30 AM, Saturday, August 6th at Maple Hill Cemetery.  There will be a visitation from 10 AM until the time of service at the graveside.  In lieu of flowers memorials in his honor may be made to Fairfield Park District for their splash pad fund.  Memorials will be accepted at the graveside and the Johnson and Vaughn Funeral Home which is handling arrangements.