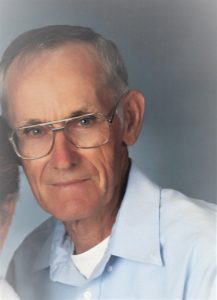 Roy L. Fansler, 83, of Fairfield, died at 2:25am on Friday, August 5, 2022, at Fairfield Memorial Hospital Skilled Care Unit. He had been a rural mail carrier for the Village of Geff.
Roy was born on March 6, 1939, to Dale and Hannah (Walters) Fansler. He married Geraldine (Walker) Fansler on January 2, 1986.
Roy attended Fairfield Community High School, Class of 1956. After high school, he began working as a carpenter for Charles Read Construction Co, where he worked until he was drafted into the United States Army, on July 2, 1962. He completed basic training and supply school at Fort Leonard Wood, MO, then was stationed at Kagrew Station, U.S. Army Security Station, Asmara, Ethiopia for 18 months. He was discharged as a Specialist 5th Class. After the army, he resumed working for his neighbor Charles Read Construction until he became a United States Mail Carrier out of the Geff, IL post office.
Roy had many hobbies, the best being Ham Radio (K9UE). He was active for over 65 years and enjoyed talking to fellow hams around the world using Morse Code for every contact. He talked to every country in the world except for five countries.  He loved baseball and softball and played for the Fairfield Oil Belt League baseball team. He also played fast pitch softball for Wayne City in the Mt. Vernon league, where he was a catcher. His favorite baseball team was the St. Louis Cardinals.  Roy loved riding his bicycle and rode all over the area. He rode in over fifty Century (100 miles) rides. He was also a member of the Victory General Baptist Church, where he served as Superintendent.
Survivors include his wife Geraldine Fansler of Fairfield, two sons Mark (Susan) Belangee of Canton, GA, and Brian (Kim) Belangee of Fairfield, four grandchildren Ben Belangee, Beth Anne Belangee, Cathryne Belangee, and Samantha Belangee, two brothers Lowell (Irene) Fansler and Ray Fansler both of Fairfield, one sister Norma (Sherrill) Staley of Mill Shoals, a brother-in-law Bob Toombs of Belleville, IL, along with several nieces and nephews.  He was preceded in death by his parents and a sister Maurine Toombs.
Funeral services for Roy Fansler will be at 11am on Monday, August 8th at the Johnson and Vaughn Funeral Home in Fairfield, with burial in Maple Hill Cemetery. Visitation will be from 10am until the time of service at the funeral home. Memorial donations can be made to the North Wayne Ambulance Service and will be accepted at the Johnson and Vaughn Funeral Home which is in charge of arrangements. Condolences can be made to the family at www.facebook.com/johnsonvaughnfuneralhome