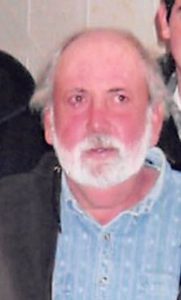 Robert "Bob" E. Duncan Jr, 66, of Fairfield passed away at 1:13PM on Wednesday November 16, 2022, at the Linda White Hospice House in Evansville Indiana. Bob worked for many years at Independent Oil Well Cementing. When they closed, he worked at Airtex Products, then for the City of Fairfield where he worked in the water distribution dept, then the street dept. When diagnosed with Lou Gehrig's Disease in May 2013 he had to retire. Bob was born in Fairfield on July 24, 1956, to Robert Eugene and Betty Lucille (Lawrence) Duncan. He married Julie Wilhelm on July 25, 1980.
Bob is survived by his wife- Julie Duncan of Fairfield; children- Tiffany (John) Kelley of Salem, and Robert "Bobby" (Lori) Duncan III of Fairfield; 3 grandsons, 1 granddaughter; brother- Roger (Carol) Duncan of Clearwater FL; sister- Tanya Baker of Cisne.
Bob was preceded in death by his parents, and son-in-law Bob Short.
Funeral services will be held at 10AM on Tuesday November 22, 2022, at the Johnson and Vaughn Funeral Home with burial in Maple Hill Cemetery. Visitation will be from 5-7PM on Monday November 21, 2022, at the funeral home.
Memorials may be made to the ALS Association for research and will be accepted at the Johnson and Vaughn Funeral Home which is in charge of all the arrangements. Condolences may be made to the family at www.facebook.com/johnsonandvaughnfuneralhome.