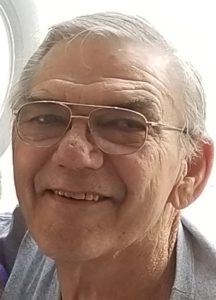 Thomas Russell Lewis Sr., 73, formerly of Burnt Prairie, passed away on Wednesday, December 14, 2022 at Vanderbilt University Medical Center in Nashville, Tennessee.
Tom was born in Aberdeen, South Dakota on September 17, 1949. He is survived by son Thomas Russell Lewis Jr and his wife Andrea of Wayne City, Illinois; son,Michael Lewis and his wife Jamie of Point Lookout, Missouri; and son Lee Lewis of Portageville, MO. He is also survived by 4 grandchildren and sisters Nancy Wallis, Kathleen Stallings, and many nephews and nieces.
Tom was preceded in death by his parents Woodrow Ralph and Estelene (Barrickman) Lewis. He was also preceded in death by sisters Marilyn Robinson and Linda Smith, brother Timothy Lewis, and daughter Laurie Stokes.A private service will be held later in the spring.