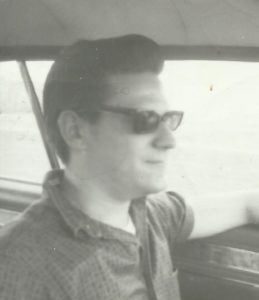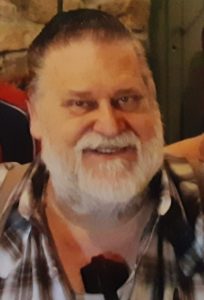 Delbert Lee Morris, age 76, of Evansville, Indiana, formerly of Mt. Vernon, Illinois, departed this life on Thursday, January 19, 2023, to be with his Lord and Savior Jesus Christ.
Delbert was born May 25, 1946, in Marion County, Illinois, to Enoch H. Morris and Stella R. (Johnson) Morris. He married Nancy Gail Crask in 1969, and to this union one daughter was born. They later divorced.
He was a beloved dad, grandpa, son, and friend. In his last years, he became a devoted follower of Christ.
Delbert graduated Centralia High School in 1964. After attending Kaskaskia College, he worked in the Illinois Central car shops for a time. He was employed as a Brakeman/Conductor with the Illinois Central, later Illinois Central Gulf railroad. Railroading was a lifelong interest and joy for Delbert. He enjoyed sharing stories from his years of railroading, including the famous train "City of New Orleans."
An accomplished Drag Racer, Delbert won numerous trophies with his 1956 Light Blue Chevy. He was always interested in classic and muscle cars from the 50s.
Delbert enjoyed racing his Yamaha dirt bike and riding his Bridgestone road bike.
He was an avid St. Louis Cardinals baseball fan.
Delbert served from 1965 until 1971 with the Illinois National Guard. He went to San Francisco, California, for basic training. He was called upon to help keep the peace, while unarmed, during the riots in Carbondale, Illinois. He also helped with flooding in Cairo, Illinois.
He is survived by one daughter, Brenda Lee Knuckles (Kevin) of Crossville, Illinois; three grandchildren, Isaac, Adam, and GraceElizabeth Knuckles of Crossville, Illinois; and a host of family and friends.
Delbert was preceded in death by his parents; infant brother; sister; brother-in-law; numerous aunts and uncles; and many friends.
Private services are being held.
In lieu of flowers, memorial donations may be given to the Southeastern Illinois Center for Pastoral Counseling (SICPC) 100 S. Church Street, Carmi, IL 62821.
Delbert was dearly loved and will be missed.