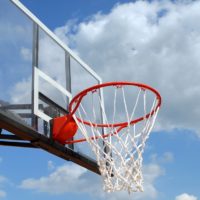 The Black Diamond Conference East Division has announced they're all conference teams.
For Fairfield, Senior Eric Rodgers was named overall MVP of the conference in boys basketball and was the only selection for boys basketball. In Girls Basketball, Rylee Edwards was named a Co-Captain while Destiny Hooker was also named to the team.
For Edwards County, they didn't have any selections for boys basketball. Grace Bishop was named MVP in girls basketball while Isabel Shepherd and Lexi McKinney were named to the team.
Other Boys Basketball team members include Bryce Conner, Landon Driscol, Mitchell Edwards, and Tyler Geomat of Carmi, Parker Price and Boston Bradley of Eldorado, Wyatt Hamson of Hamilton County, and Jacob Stanford and Malachi Toliver of Flora.
For Girls Basketball, other members were Kaelee Karcher of Hamilton County as a Co-Captain. Other members include Sydney Downen of Hamilton County, Karis Lane of Eldorado, Mara Serafini of Carmi and Lanie Carder of Flora.