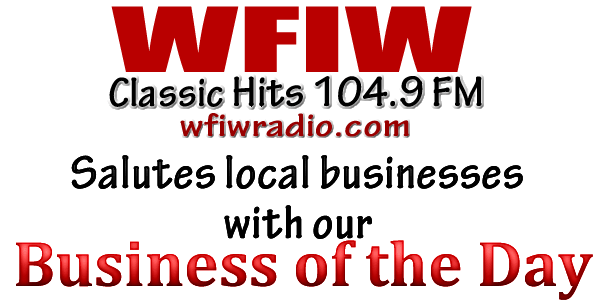 Just listen to WFIW 104.9fm each day in the month of June for "The Business of the Day"….then at the end of June, once you've gotten all the days filled, submit your entry.  You can submit your entry by email, regular mail or drop it off at the station.
Winners will be announced on Monday, July 9th during the WFIW Morning Show!!
To email your entry, click the link below and hit submit.
To mail your entry, send to P.O. Box 310, Fairfield, Illinois 62837 (make sure to label it "WFIW Business of the Day"!
If you would rather drop your entry off to us, we are located about 1 mile just East of Fairfield on Highway 15.