would like to send you to…..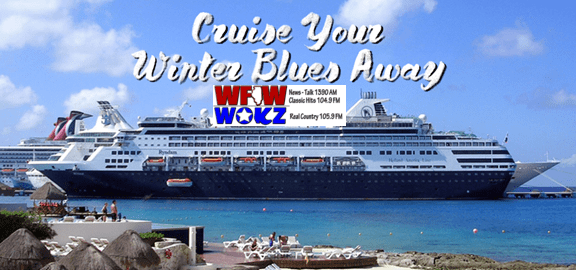 Just fill out the form below and make sure to give us a really good reason why we should pick you to
"Cruise Your Winter Blues Away"!!  
Listeners will register online by filling out the form below…then each day WFIW will announce the names of people who can get qualified…..when you hear your name you have exactly 10 minutes and 49 seconds to get registered to win a  5 day Western Caribbean Cruise from New Orleans on Carnival Cruise Line! (Progreso, Yucatan and Cozumel, Mexico)
Winner will be announced on the WFIW Morning Show on Wednesday, January 31st!!