The FREE Fairfield Area Job Page….
Connecting Employers with Employees!!!
Let's keep Fairfield Strong and WORKING!!!
---
Village of Sims
The Village of Sims is taking applications for a maintenance supervisor.  Applications can be picked up at the town hall between the hours of 7-11 and 12-4.  Applicants must have valid drivers license, submit to drug testing, and willing to become gas certified.  You may also call 895-2761.  Please turn applications in by Nov. 28, 2018.
FARM HELP NEEDED
Farm help needed in the Springerton area, grain farm experience preferred. Call 618-925-3000.
CDL Driver with license and good MVR wanted for hauling grain on farm near Springerton. Call 618-925-3000.
Part-Time Saline County Forensic Interviewer
Responsible for conducting forensic interviews of children for law enforcement or child protection investigators at the children's advocacy center.  Specialized training provided.  Advanced degree in social work or related field preferred with a minimum of 2 years experience working with children, strong interviewing skills and comfort working within a multi-disciplinary environment.  Interested candidates should email resume to swoodham@theguardiancenter.org by July 6, 2018.
---
TRADE Industries has immediate openings in our CILA and Day Training programs.  We have raised our starting pay and currently offering a sign on bonus of $250.00 (details to be discussed at time of hire). Come in to main office to apply 1020 E. Randolph St. McLeansboro send resume to angie.morris@tradeindustries.org or call for more information 618-643-4321 ext 710.
---
HVAC Tech Needed
Growing Southern Illinois Company looking for HVAC installer and sevice technician.  Pay to be determined by experience.  Benefits package included, experience preferred but will consider all applicants.
Send resume by email to INFO@COMPLETEHVAC.ORG or apply in person at 210 East Elm Street in Albion.
---
Nurses Needed!!
RNs and LPNs needed at Meadowood Nursing Home in Grayville call 618 375 2171 , ask for Starla!
---
CDL Drivers needed
Simpson Transportation taking applications for CDL drivers for more information call Simpson Transportation 618-842-2732 .
---
Water Filtration Operator Needed
The City of Fairfield is accepting applications for a Water Filtration Operator with at least a Class D license. The responsibilities of this position include maintaining controlled levels on towers, tanks and gauges; performing maintenance and repair of equipment as needed; unload chemicals for storage; ensure plant operates efficiently to provide safe and adequate water to the City; and perform hourly checks of equipment.
This position is subject to emergency callout, twenty-four (24) hours per day, seven (7) days per week.  Potential candidates are required to reside within the city limits within six months of being hired. The City of Fairfield offers a competitive salary and benefits package.
Applications may be picked up at the City Hall and will be accepted thru March 5, 2018.
---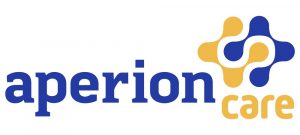 Aperion Care is in need of CNA's, RN's and LPN's in and around the Fairfield area.  If you are interested please apply www.aperioncare.com/careers
---
Temp to Hire Positions Available
Ameristaff in Princeton, In is hiring for several open positions. All positions are temp to hire. All shifts. Paid weekly!!!! $10.00 and up. Apply online at www.ameristaffinc.net, stop by our local office at 105 N. 2nd Ave. Princeton, In 47670 or call 812.386.5000 and speak with a recruiter for more information.
---
Volunteers Needed
 The Hope Center is seeking willing people that want to help pass out food and clothes in 2016. At this point, January has the local FCA from the Edwards County high School lined up and in February the First Christian Church from Mt. Carmel lined up. The last three months of the year are filled up by the First Baptist, Little Prairie and the House of Prayer all from Albion.  The great need is to get March though September filled up. The Hope Center has been passing out food since 2005 and each month a different church, group or individuals have been helping out. Churches from Evansville, Decatur, Fairfield, Carmi, Mt. Carmel, West Salem, Ellery, Albion and other towns have assisted.     If you are interested please contact Steve Smith at 618-445-2065 or email steve at Safestart@hotmail.com            
---
---
---
---
---
---
---