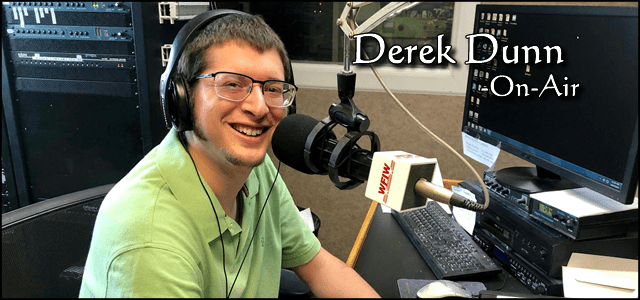 Saturday Sunrise is a weekend talk show that airs at around 7:40 a.m. on 104.9 WFIW, WFIW AM 1390 & 103.3 FM, and online through our website at wfiwradio.com. If you are a member of a non-profit organization, or maybe you're the lead organizer of an event coming up and you want to talk about it, you can contact host Derek Dunn at derekdunn@originalcompany.com. You can also phone 618-842-2159 between 8 a.m. to 5 p.m. weekdays. Interviews are 12-14 minutes long, and can be done in-person or through the phone.
On this July 13th edition of Saturday Sunrise, Derek interviews Rhonda Koker of HOPE Rescue & Rehabilitation, Inc. in Fairfield. Topics include acquiring an Illinois Horse Rescue License from the Illinois Department of Agriculture, an update on the horses at the facility, and their upcoming benefit car wash at O'Reilly Auto Parts in Fairfield on Saturday, July 20 from 9 a.m. to 2 p.m. All proceeds/donations go to HOPE Rescue & Rehab, Inc. For more information, give them a like on Facebook: HOPE Rescue & Rehabilitation, Inc.
On this July 6th edition of Saturday Sunrise, Derek chats with Jenny Budde of Jenny's Concessions as they are one of many food wagons at the Wayne County Fair this week. Topics include how Jenny's Concessions started, menu items and future stops this year. For more information about Jenny's Concessions, you can find them on Facebook: Jenny's Concessions.
On this June 30th edition of Saturday Sunrise, Derek interviews James Murphy as they are co-hosting the Fourth Annual Half-Year Board Game Party at Steph's Coffee Shoppe in Mill Shoals on Saturday, July 6th at 12 noon. Also, Murph gives insight about the NBA offseason and makes a prediction of the team that could win the championship in the upcoming 2019-2020 season.