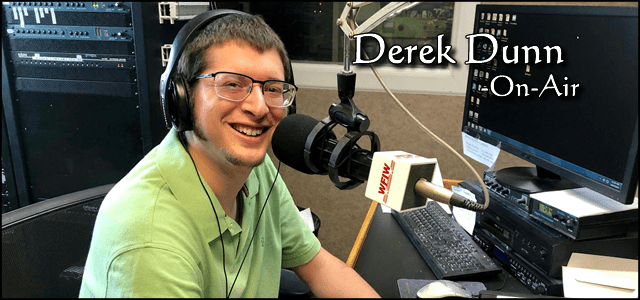 Saturday Sunrise is a weekend talk show that airs at around 7:40 a.m. on 104.9 WFIW, WFIW AM 1390 & 103.3 FM, and online through our website at wfiwradio.com. Derek has been broadcasting for 13 years and has interviewed people locally and abroad from community leaders, business owners, citizens, and celebrities. If you want to be interviewed by Derek, you can contact him at derekdunn@originalcompany.com. You can also phone 618-842-2159 between 8 a.m. to 5 p.m. weekdays to schedule an appointment. Interviews are 12-14 minutes long, and can be done in-person or through the phone.
On this February 15th edition of Saturday Sunrise, Derek chats with Jeff Owens. Jeff is the General Manager of Hit-Mix 88.9 WEIU of Eastern Illinois University, and was one of Derek's instructors when he was at EIU from 2012-2014. Jeff talks about his love of football, music concerts and his social media philosophy.
On this January 25th edition of Saturday Sunrise, Derek interviews local CPA, James Murphy. Topics include the upcoming tax season and his thoughts about the NBA season as it is approaching the halfway point of the season.
On this January 18th edition of Saturday Sunrise, Derek chats with retired Fairfield Community High School instructor and coach, Don K. Wood, about his love of basketball that started in Kentucky, and his perspective on officiating.