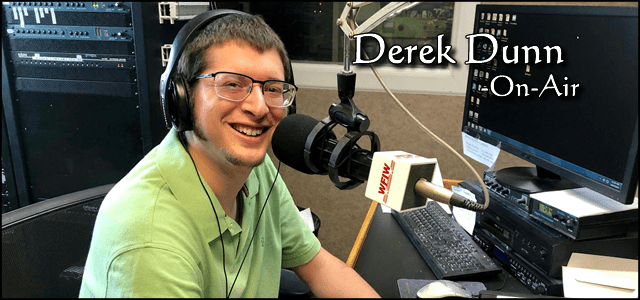 Saturday Sunrise is a weekend talk show that airs at around 7:40 a.m. on 104.9 WFIW, WFIW AM 1390 & 103.3 FM, and online through our website at wfiwradio.com. Derek has been broadcasting for 13 years and has interviewed people locally and abroad from community leaders, business owners, citizens, and celebrities. If you want to be interviewed by Derek, you can contact him at derekdunn@originalcompany.com. You can also phone 618-842-2159 between 8 a.m. to 5 p.m. weekdays to schedule an appointment. Interviews are 12-14 minutes long, and can be done in-person or through the phone.
On this May 30th edition of Saturday Sunrise, Derek plays several tunes from the 1950's, due to a discovery of a two-disc CD set of 50's tunes, along with the recent passing of music legend, Little Richard.
On this May 23rd edition of Saturday Sunrise, Derek chats with Trevor Bradley about his battle with T-Cell Acute Lymphoblastic Leukemia/Lymphoma (ALL), in which he was diagnosed back in March 2018. Trevor is a big Illini basketball fan and offers his viewpoint about the program towards the end.
On this May 16th edition of Saturday Sunrise, Derek interviews Jeff Owens about his love of baseball and talks about his beloved Atlanta Braves.