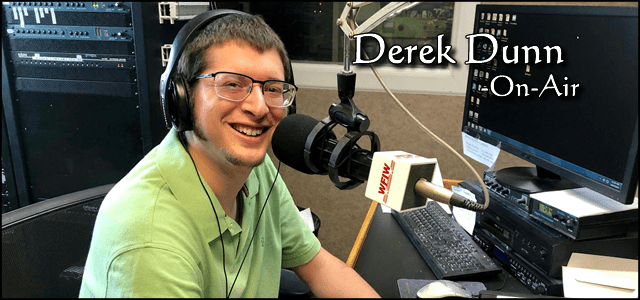 Saturday Sunrise is a weekend talk show that airs at around 7:40 a.m. on 104.9 WFIW, WFIW AM 1390 & 103.3 FM, and online through our website at wfiwradio.com. Derek has been broadcasting for 13 years and has interviewed people locally and abroad from community leaders, business owners, citizens, and celebrities. If you want to be interviewed by Derek, you can contact him at derekdunn@originalcompany.com. You can also phone 618-842-2159 between 8 a.m. to 5 p.m. weekdays to schedule an appointment. Interviews are 12-14 minutes long, and can be done in-person or through the phone.
On this September 26th edition of Saturday Sunrise, Derek interviews Dana Bare, one of the owners of Steph's Coffee Shoppe in Mill Shoals. Dana provides insight about the Fabulous Fall Autumn Vendor Fair on Saturday, October 10 from 9 a.m. – 2 p.m., and the Autumn Outdoor Classic Rock Concert with Andy Avery on Saturday, October 17 from 6-8 p.m. For more information on both events, you can call Dana at 618-599-6678.
On this September 19th edition of Saturday Sunrise, Derek chats with Suzanne Doggett, who is one of the board members of the Wayne County Volunteers for Youth, which runs the Kids in Motion program over the summer. Due to COVID, the program was cancelled this summer. She provides insight on what would have been in store for this year's program and talks about how her daughter, Morgan, helped out at the Republican National Convention in Washington D.C. recently.
On this September 12th edition of Saturday Sunrise, it is a "Best Of" edition. This week marked two years ago that Trevor Bradley received the news that the cancerous mass surrounding his heart was almost gone. This interview aired on May 23, 2020. Trevor is the grandson of Don K. and Linda Wood of Fairfield, and currently resides in Charleston, Illinois.
On this September 5th edition of Saturday Sunrise, Derek interviews Alex Dreith. Alex talks about what he learned while living in Sacramento, California and his job duties as a Veterinary Consultant with Purina. Dreith also provides insight about this year's Kansas Jayhawks basketball team. Derek and Alex graduated together from Fairfield Community High School in 2007.