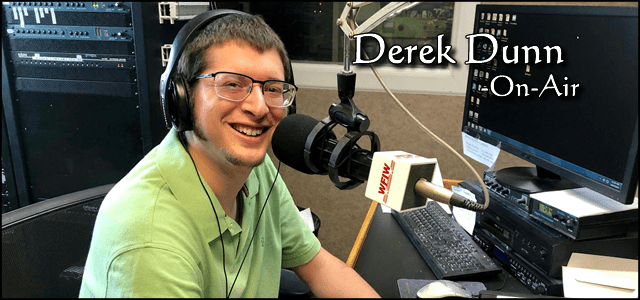 Saturday Sunrise is a weekend talk show that airs at around 7:40 a.m. on 104.9 WFIW, WFIW AM 1390 & 103.3 FM, and online through our website at wfiwradio.com. Derek has been broadcasting for 13 years and has interviewed people locally and abroad from community leaders, business owners, citizens, and celebrities. If you want to be interviewed by Derek, you can contact him at derekdunn@originalcompany.com. You can also phone 618-842-2159 between 8 a.m. to 5 p.m. weekdays to schedule an appointment. Interviews are 12-14 minutes long, and can be done in-person or through the phone.
On this November 21st edition of Saturday Sunrise, Derek chats with Rhonda Koker of HOPE Rescue & Rehabilitation. Topics include the latest projects going on at HOPE, keeping horses warm during the winter months, and objectives and goals for the facility in the year 2021.
On this November 14th edition of Saturday Sunrise, Derek interviews Jeff Owens of Eastern Illinois University. Topics include Atlanta Braves baseball, Fighting Illini basketball, and future concert plans.
On this November 7th edition of Saturday Sunrise, it is a "Best Of". With Veterans Day coming up next Wednesday, here is an interview dating back to April 20, 2019 with Don K. Wood. Topics include his teaching and coaching career, and serving our nation with rock and roll legend, Elvis Presley.
On this October 24th edition of Saturday Sunrise, Derek interviews Staci Morse, Funeral Director of Johnson & Vaughn Funeral Home in Fairfield. Topics include what inspired Staci to pursue a degree in mortuary science and she provides advice for those who are grieving the loss of a loved one during the holiday season.