If you have an item you would like to have listed on our Swap Shop….Just email the information to tomlavine@originalcompany.com or mail it to P.O. Box 310, Fairfield, Illinois 62837.  There is a $10 fee for any post where a picture is included.  All posts will remain on our site for 10 days unless otherwise notified from seller.  You can listen to the Swap Shop Monday through Friday mornings beginning at 10:20 on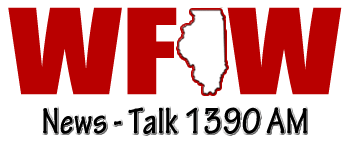 Wanted
Book titled "Descendants of William and Mary Simms" By Vivian Simms
Call 515-1156
For Sale
2 corner storage holders for yard/garden tools.  They are both in great condition asking  $10 each.  Vintage bouncing horse in awesome condition. No cracks or breaks. Very clean, $100. Older, all metal tool box in great condition, $40
Call or text Phil for pictures 217-690-6077
For Sale
Two aluminum tool boxes in good condition fits a regular size pick up truck bed. $100.00 each.
call 384-7401
For Sale
Sears Craftsman 14″ rear tine tiller, garage kept, $300 obo. Sears Craftsman 33 Gallon air compressor, garage kept, $300 obo and 12 golf clubs in a bag.
call or text 599-2545
For Sale
For sale: hand and power tools, garden and yard tools.
217-663-5170.
Wanted
Looking for albums, mainly rock. Must be in good condition, and priced reasonably. May buy or talk possible trade.  Call between 5pm and 7 pm Monday thru Friday. If no answer leave message. Ask for Mark.
Call 715-8924
For Sale
Homemade double-layered cloth washable masks call or text Kaitlyn at 599 9636 to see what patterns are available. Prices are $3-5 each and I have women's men's and kid's sizes.
For Sale
Farm Fresh Brown Eggs (located in Mount Erie).  $2.00 per dozen.
Call Phil at 217-690-6077
For Sale
New or like new furniture covers in 3 sizes – sage green, polyester velvet.
842-3246.
Wanted
Homes or Offices to clean. Very experienced. I am dependable, trustworthy and hard working. I can supply many references.
Call: Debbie : 516-1107 or 673-2521
---