If you have an item you would like to have listed on our Swap Shop….Just email the information to tomlavine@originalcompany.com or mail it to P.O. Box 310, Fairfield, Illinois 62837.  There is a $10 fee for any post where a picture is included.  All posts will remain on our site for 10 days unless otherwise notified from seller.  You can listen to the Swap Shop Monday through Friday mornings beginning at 10:20 on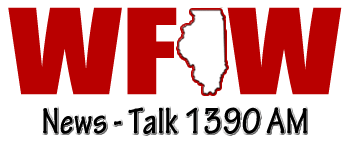 For Sale
20 by 80 ft trailer has 10 ply tire and 1 brake axle asking $1200 obo
835-2528.
For Sale
Boston terrier puppies Utd on shots and worming, males and females Blk/white.
Text or call Jane 384 – 0115
For Sale
1994 Mercury Cougar XR7, 4.6 L V8, Automatic, Gasoline, RWD, Power Windows, Airbag, Alloy Wheels, Leather Seats, Non Smoker, This Mercury is in above average condition inside and out  and has been adult-owned, driven, and garage kept. The exterior paint is good and rust free.  You must see to appreciate.  $2750.00
375-6911
For Sale
 5 foot grader blade with 3 point hitch, $225.
599-3252
For Sale
Electric butterball turkey fryer with manual, like new.  Holds a 20 lbs turkey and 11 quarts of oil.  $45
Call 897-2556 or 599-9951
For Sale
20″ Westinghouse/White television set, good condition, works well. $50 firm.
895-2231
For Sale
Three sets of heavy duty mirrored sliding doors.  Two sets are sized for 5-foot closet openings, and one set is sized for a 6-foot closet opening.  All three are in excellent shape.  Best offer.
Please call 854-2336.
For Sale
2005 Lincoln Town Car, all leather, CD/tape player, V8, oil changed regularly, 191k miles. Good gas mileage, no rust, AC/heat works, cruise control, power seats, power tinted windows, good tires, no dents Very dependable car. $3500 OBO.
Call 923-2870
For Sale
Used Whitney piano, made by Kimball.
Call 895-2802
For Sale
Silver dollars both Peace and Morgans.  Please call after 6:00 pm.
302-4464
For Sale
Farm Fresh Brown Eggs (located in Mount Erie).  $2.00 per dozen.
Call Phil at 217-690-6077
For Sale
Acorn stair lift the track is 15.5 feet long (13 steps).
Call 599-1151
Available
Precision Pool Table Recovering, 40 yrs experience.
Call Steve at 673-2521 or 572-1083.
For Sale
New or like new furniture covers in 3 sizes – sage green, polyester velvet.
842-3246.
Wanted
Homes or Offices to clean. Very experienced. I am dependable, trustworthy and hard working. I can supply many references.
Call: Debbie : 618-516-1107 or 618-673-2521
---