If you have an item you would like to have listed on our Swap Shop….Just email the information to tomlavine@originalcompany.com or mail it to P.O. Box 310, Fairfield, Illinois 62837.  There is a $10 fee for any post where a picture is included.  All posts will remain on our site for 10 days unless otherwise notified from seller.  You can listen to the Swap Shop Monday through Friday mornings beginning at 10:20 on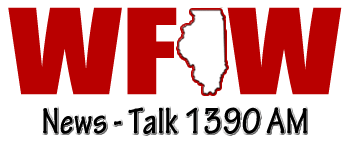 For Sale
Sears Craftsman 14″ rear tine tiller, garage kept, $300 obo. Sears Craftsman 33 Gallon air compressor, garage kept, $300 obo and 12 golf clubs in a bag.
call or text 599-2545
For Sale
For sale: hand and power tools, garden and yard tools.
217-663-5170.
For Sale
Sliding patio door for sale. It was custom built to fit a single car garage opening. (8 ft wide). Solid glass on one side with sliding glass door on the other with screen. $175 obo. You must pick up.
509-2186
For Sale
Barn metal and barn wood. Barn beams are put together with wooden pegs. Barn is still standing but getting ready to tear down. Located in Mount Erie.
Call Phil at 217-690-6077
For Sale
Light oak table 50″ X 35″ with three 8″ leaves. Decorative plate rail.
Call 847-4561
For Sale
Excellent quality breakfast set table, with 18″ leaf, and 4 chairs. Made of solid wood by Tell City Furniture. Also twin size "Jenny Lynn" bed with springs and a wicker full size head board.
Call 842-2555.
Wanted
Looking for a older model tractor, around 100 horsepower, to put a 9 foot disk mower on .
Call or text 508-2423
For Sale
Several aluminum storm windows (3 different sizes) for $5.00 a piece, and a double bowl, cast iron kitchen sink with faucet.
Call 847-4561.
For Sale
Set of 4 Jeep Wrangler rims, good condition, $40.
Call 643-4477.
Wanted
Looking for albums, mainly rock. Must be in good condition, and priced reasonably. May buy or talk possible trade.  Call between 5pm and 7 pm Monday thru Friday. If no answer leave message. Ask for Mark.
Call 715-8924
Wanted
Looking for a 7 x 14 cargo trailer if any one knows of any one text.
267 2149
For Sale or Rent
Trailer lots for rent or sale at 100 Ash Street, in Fairfield. City sewer and water hook ups are already established.
Call 842-7742.
For Sale
Commercial Singer sewing machine, Walnut logs and a 30 gallon cast iron kettle.
call 847-3094
For Sale
1996 Dutch Mobile Home (16′ x 80′) Price : $20,000 obo.  Located in Carbondale, Great investment if you have a college student going to SIU in the fall. 2 bed + 2 bath. I used this home as a college student and it has been well maintained with several updates. You can either rent out the extra room or keep it open for extra space. No pets and non-smoker. Close to campus and a safe neighborhood. I'd be glad to answer any questions or send pictures!
Tyler 525-0434
For Sale
Homemade double-layered cloth washable masks call or text Kaitlyn at 599 9636 to see what patterns are available. Prices are $3-5 each and I have women's men's and kid's sizes.
For Sale
Petmate plastic dog kennel. Measures 24″L x 16″H x 16″W. Used once; like new. Had to get a bigger one, $40. Call or text for more information or pictures.  Located in Mt Erie.
Phil (217)690-6077
Wanted
Looking for aluminum awnings, small size, also 5 foot bush hog.
773-4444
Free
Weather Tech liners for a 2013 Cadillac
842-9852
Help Wanted
Disabled Retiree looking for part time work.  Office work, answering phones, running errands.  39 years of experience in manufacturing, scheduling, supervision , customer service and office work. Reliable and dependable.
919 3321
For Sale
 5 foot grader blade with 3 point hitch, $225.
599-3252
For Sale
Farm Fresh Brown Eggs (located in Mount Erie).  $2.00 per dozen.
Call Phil at 217-690-6077
For Sale
New or like new furniture covers in 3 sizes – sage green, polyester velvet.
842-3246.
Wanted
Homes or Offices to clean. Very experienced. I am dependable, trustworthy and hard working. I can supply many references.
Call: Debbie : 516-1107 or 673-2521
---