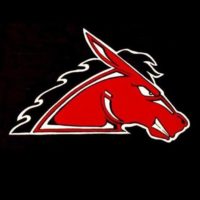 The Illinois Deep South Volleyball Preseason Pole came out for Volleyball Thursday and the Fairfield Miles hold the top spot on that poll. The Lady Mules received 10 first place votes out of the 16 available. Edwards County rounded out the top 10 and also has a first place vote.
Massac County was 2nd followed by NCOE, Nashville, Carmi-White County, Pinkneyville, Centralia, Trico, Murphysboro.
Last season, the Lady Mules went 33-6 while Edwards Co. Went 2712.
Fairfield starts their volleyball season at home Monday against Richland County. We will have that game streamed on WFIWRadio.com
Edwards County starts their season Tuesday at home with Carmi-White County.