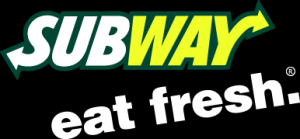 10/5/2022 Sports
New York Yankees slugger Aaron Judge is now the all-time single season home run leader in the American League after hitting number 62. Judge broke his tie with Roger Maris after a homer against the Texas Rangers in his first at bat of the second game of a double header in Arlington. He now solely owns seventh place on the all-time single season homer list behind Barry Bonds, Mark McGwire and Sammy Sosa. Bonds still holds the record for most home runs in a Major League season at 73.
The Atlanta Braves are celebrating a fifth straight NL East Division title after beating the Marlins 2-1 on Tuesday. The Braves overcame a 10-and-a-half game deficit to the Mets at the start of June to earn their 22nd division title in franchise history, which is the most all-time. Atlanta will have a first-round bye with the second-best record in the National League.
The MLB Playoff matchups are now set.  The Mariners locked up the second AL Wild Card with a win on Tuesday, sending the Rays to the third AL Wild Card.  Seattle will open up the playoffs in Toronto on Friday. The Rays will face Cleveland in the other AL Wild Card series.  Meanwhile, the Padres secured the second NL Wild Card and will begin the postseason in New York against the Mets. The Phillies settled for the third NL Wild Card and will meet the St. Louis Cardinals. All four of the best-of-three Wild Card series will take place Friday through Sunday.  The Yankees, Astros, Braves, and Dodgers have first-round byes.
The Phoenix Suns are expected to fetch a record price.  ESPN reports Suns and Mercury owner Robert Sarver has selected an investment bank to oversee the sale of both franchises, and the purchase price is expected to break the NBA record.  The Brooklyn Nets hold the current record after being sold for 2.35-billion dollars in 2019.
According to all 30 of the NBA's general managers, the Milwaukee Bucks are the slight favorites to win the 2023 NBA championship.  The 21st edition of NBA-dot-com's annual survey of all the GMs was released Tuesday, and the Bucks received 43 percent of the vote to win The Finals.  The other teams to receive votes were the Golden State Warriors with 25 percent, the LA Clippers with 21 percent and the Boston Celtics with 11 percent.  Mavericks superstar Luka Doncic received 48 percent of the vote as the favorite to win the league's MVP.
Tuesday's Scoreboard
MLB
St. Louis Cardinals 8, Pittsburgh Pirates 7  (F/10)
New York Yankees 5, Texas Rangers 4  (G1)
Texas Rangers 3, New York Yankees 2  (G2)
Seattle Mariners 7, Detroit Tigers 6  (F/10)  (G1)
Seattle Mariners 9, Detroit Tigers 6  (G2)
Cleveland Guardians 5, Kansas City Royals 3
Toronto Blue Jays at Baltimore Orioles  (Postponed)
Boston Red Sox 6, Tampa Bay Rays 0  (F/5)
Chicago White Sox 8, Minnesota Twins 3
Oakland Athletics 2, Los Angeles Angels 1  (F/10)
New York Mets 4, Washington Nationals 2  (G1)
New York Mets 8, Washington Nationals 0  (G2)
Cincinnati Reds 3, Chicago Cubs 2
Atlanta Braves 2, Miami Marlins 1
Milwaukee Brewers 3, Arizona Diamondbacks 0
San Diego Padres 6, San Francisco Giants 2
Colorado Rockies 5, Los Angeles Dodgers 2
Interleague 
Houston Astros 10, Philadelphia Phillies 0
NBA Preseason 
New York Knicks 117, Detroit Pistons 96
Minnesota Timberwolves 121, Miami Heat 111
New Orleans Pelicans 129, Chicago Bulls 125
Utah Jazz 118, Portland Trail Blazers 101
NHL Preseason 
New York Islanders 4, Philadelphia Flyers 3  (OT)
Ottawa Senators 5, Montreal Canadiens 4
Buffalo Sabres 4, Carolina Hurricanes 2
St. Louis Blues 4, Minnesota Wild 2
Vegas Golden Knights 4, Arizona Coyotes 3
Anaheim Ducks 5, Los Angeles Kings 4
Here's Today's Schedule
H.S. Volleyball
ECHS vs Eldorado – 6:15 p.m.
MLB – End of MLB Regular-Season
St. Louis Cardinals at Pittsburgh Pirates   – Listen Live on WOKZ 105.9FM starting at 3:05pm
Toronto Blue Jays at Baltimore Orioles (DH)
Los Angeles Angels at Oakland Athletics
New York Yankees at Texas Rangers
Detroit Tigers at Seattle Mariners
Kansas City Royals at Cleveland Guardians
Tampa Bay Rays at Boston Red Sox
Minnesota Twins at Chicago White Sox
Washington Nationals at New York Mets
Chicago Cubs at Cincinnati Reds
Atlanta Braves at Miami Marlins
Arizona Diamondbacks at Milwaukee Brewers
San Francisco Giants at San Diego Padres
Colorado Rockies at Los Angeles Dodgers
Interleague
Philadelphia Phillies at Houston Astros
NBA Preseason
Indiana Pacers at Charlotte Hornets
Cleveland Cavaliers at Philadelphia 76ers
Toronto Raptors at Boston Celtics
Dallas Mavericks vs Oklahoma City Thunder (at Tulsa, OK)
Phoenix Suns vs Los Angeles Lakers  (at Las Vegas, NV)
NHL Preseason
Detroit Red Wings at Washington Capitals
Boston Bruins at New York Rangers
Calgary Flames at Winnipeg Jets
Dallas Stars at Colorado Avalanche
Edmonton Oilers at Vancouver Canucks (at Abbotsford, BC)
10/4/2022 Sports
Baseball slugger Albert Pujols is making more history.  During Monday's game against the Pirates in Pittsburgh, the Saint Louis Cardinal passed Babe Ruth for second place on MLB's all-time runs batted in list.  That came as he hit career home run number 703.  With more than 22-hundred career RBIs, Pujols only trails Hank Aaron.  The 42-year-old is expected to retire after this season.
The MLB playoff field is set after the Phillies punched their ticket on Monday night.  The Phils locked up their first trip to the postseason in 11 years with a 3-0 win in Houston.  While the 12-team playoff field is now complete, matchups have not yet been determined and will be decided over the final two days of the regular-season.  The Phillies can still catch the Padres for the second NL Wild Card spot.  The Braves and Mets are battling for the NL East Division title, with Atlanta currently a game-and-a-half ahead of New York.  The division loser will take the top NL Wild Card spot.  Meanwhile, the Mariners hold a game-and-a-half lead on the Rays for the second AL Wild Card.
Monday's Scoreboard
H.S. Football
FCHS (JV) 40, CZR 0 – The JV Mules are now 5-1 on the season.
NFL 
San Francisco 49ers 24, Los Angeles Rams 9
MLB
Pittsburgh Pirates 3, St. Louis Cardinals 2
Kansas City Royals 5, Cleveland Guardians 2  (F/10)
Toronto Blue Jays 5, Baltimore Orioles 1  (F/8)
New York Yankees 3, Texas Rangers 1
Boston Red Sox 4, Tampa Bay Rays 3
Chicago White Sox 3, Minnesota Twins 2
Oakland Athletics 5, Los Angeles Angels 4  (F/10)
Detroit Tigers 4, Seattle Mariners 3
Cincinnati Reds 3, Chicago Cubs 1
Miami Marlins 4, Atlanta Braves 0
Washington Nationals at New York Mets  (Postponed)
Milwaukee Brewers 6, Arizona Diamondbacks 5  (F/10)
San Diego Padres 7, San Francisco Giants 4
Colorado Rockies 2, Los Angeles Dodgers 1
Interleague 
Philadelphia Phillies 3, Houston Astros 0
NBA Preseason 
Philadelphia 76ers 127, Brooklyn Nets 108
Memphis Grizzlies 109, Orlando Magic 97
Oklahoma City Thunder 112, Denver Nuggets 101
Sacramento Kings 105, Los Angeles Lakers 75
Los Angeles Clippers 102, Portland Trail Blazers 97  (at Seattle, WA)
NHL Preseason 
Nashville Predators 4, SC Bern 3
New Jersey Devils 1, Boston Bruins 0
Toronto Maple Leafs 5, Montreal Canadiens 1
Carolina Hurricanes 8, Columbus Blue Jackets 1
Pittsburgh Penguins 3, Detroit Red Wings 2
Colorado Avalanche 3, Dallas Stars 1
Edmonton Oilers 7, Vancouver Canucks 2
Calgary Flames 4, Seattle Kraken 1
10/3/2022 Sports
Albert Pujols and Yadier Molina played their final regular season game at Busch Stadium yesterday as the Cardinals lost 7-5 to Pittsburgh.  Pujols hit his 702nd career home run, and Molina drove in a run.  Pujols also tied Babe Ruth for the second-most RBI in MLB history with his 2,214th run driven in.  Adam Wainwright suffered his 12th loss after surrendering six runs in four-and-two-thirds innings.  The Cardinals fall to 92-and-67.  St. Louis wraps up the regular season with a road series against the Pirates that begins tonight.
The St. Louis Blues are no longer undefeated in the preseason following a 5-2 loss to Dallas at Cable Dahmer Arena in Independence.  The Blues never led in the contest.  Pavel Buchnevich and Logan Brown each lit the lamp for St. Louis.  The Blues are now 4-1-and-0 in exhibition play.  St. Louis hosts Minnesota tomorrow night.
Legendary Steelers quarterback Terry Bradshaw is recovering from cancer treatments.  The hall-of-famer and football analyst announced two separate diagnoses during NFL pre-game coverage yesterday.  Bradshaw says he underwent surgery and other treatments for bladder cancer last November, and for a rare skin cancer-related tumor in March.  He says he is now cancer free, feeling great, and working toward returning to his old self.
Chase Elliott is moving on to the round of eight in the NASCAR Playoffs.  Elliott took home the win at the YellaWood 500 at Talladega Superspeedway on Sunday.  Ryan Blaney finished second while Michael McDowell was third.  The playoffs continue at the Charlotte Roval next week.
Sunday's Scoreboard
NFL 
Minnesota Vikings 28, New Orleans Saints 25  (at London, England)
Atlanta Falcons 23, Cleveland Browns 20
Dallas Cowboys 25, Washington Commanders 10
Seattle Seahawks 48, Detroit Lions 45
Tennessee Titans 24, Indianapolis Colts 17
New York Giants 20, Chicago Bears 12
Philadelphia Eagles 29, Jacksonville Jaguars 21
New York Jets 24, Pittsburgh Steelers 20
Buffalo Bills 23, Baltimore Ravens 20
Los Angeles Chargers 34, Houston Texans 24
Arizona Cardinals 26, Carolina Panthers 16
Green Bay Packers 27, New England Patriots 24  (OT)
Las Vegas Raiders 32, Denver Broncos 23
Kansas City Chiefs 41, Tampa Bay Buccaneers 31
MLB
Pittsburgh Pirates 7, St. Louis Cardinals 5
Detroit Tigers 5, Minnesota Twins 2
Baltimore Orioles 3, New York Yankees 1
Toronto Blue Jays 6, Boston Red Sox 3
Cleveland Guardians 7, Kansas City Royals 5
Houston Astros 3, Tampa Bay Rays 1
Los Angeles Angels 8, Texas Rangers 3
Oakland Athletics 10, Seattle Mariners 3
Philadelphia Phillies 8, Washington Nationals 1  (F/6)
Miami Marlins 4, Milwaukee Brewers 3  (F/12)
Chicago Cubs 8, Cincinnati Reds 1
San Francisco Giants 4, Arizona Diamondbacks 3  (F/10)
Colorado Rockies 4, Los Angeles Dodgers 1
Atlanta Braves 5, New York Mets 3
Interleague 
Chicago White Sox 2, San Diego Padres 1
NBA Preseason 
Golden State Warriors 104, Washington Wizards 95  (at Saitama, Japan)
Boston Celtics 134, Charlotte Hornets 93
Toronto Raptors 114, Utah Jazz 82  (at Edmonton, Alberta)
Houston Rockets 134, San Antonio Spurs 96
Adelaide 36ers 134, Phoenix Suns 124  (at Phoenix, AZ)
NHL Preseason 
New York Islanders 2, Philadelphia Flyers 1
Minnesota Wild 3, Chicago Blackhawks 0  (at Milwaukee, WI)
Los Angeles Kings 2, Anaheim Ducks 1
PGA  – Sanderson Farms Championship
Machenzie Hughes (-17) 2. Sepp Straka  (-17)   3. Garrick Higgo  (-16)
NASCAR  – YellaWood 500  (at Talladega, AL)  
Chase Elliott 2. Ryan Blaney 3. Michael McDowell