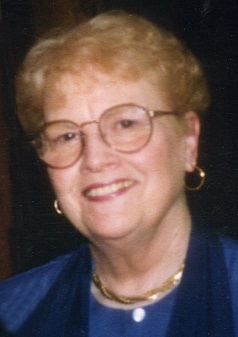 Belinda C. "Lyn" Miller, age 92, of Albion formerly of Flora died on Monday, December 19, 2016, at Richland Memorial Hospital in Olney.
Lynn was a self-employed beautician for almost 50 years.  She attended First Christian Church in Flora where she sang in the choir.
Lyn is survived by her daughter: Kristan Brock-Jones (husband Jerry) of Albion; 3 grandchildren: Paul Brock-Jones (wife Melissa), Kerri Lynn Buckman (husband James), and Justin Brock-Jones (wife Dawn); 4 great-grandchildren: Tristan Brock-Jones (wife Liz), Eli Brock-Jones, Alisha Steiner, and Caleb Buckman; a great-great-grandson: Miles Brock-Jones; special caregiver: Betty Smith of Grayville; several nieces and nephews; and a great-great-grandchild on the way.
Funeral services for Lyn Miller will be held 1 p.m. Tuesday, December 27, 2016, at Frank & Bright Funeral Home, Flora, with  burial in Elmwood Cemetery in Flora.
Visitation will be from 11:30 a.m. until the time of service on Tuesday at the Frank & Bright Funeral Home in Flora.
Memorial donations may be given to St. Jude Children's Research Hospital, the American Heart Association, or to a charity of the donor's choice, and will be accepted at the Frank & Bright Funeral Home in Flora.