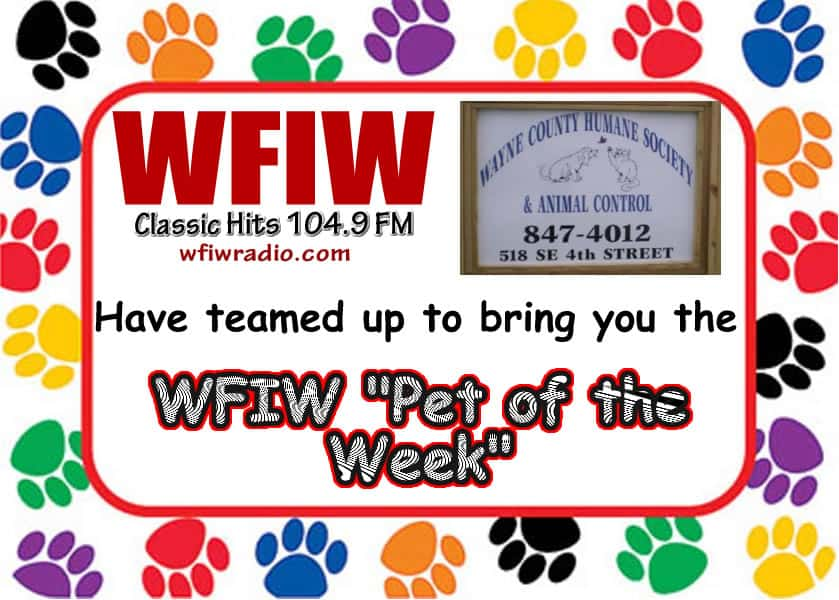 This week's WFIW Pet of the week is…..

Felix is an older gent.  He is at least 8 years old. He will need to be neutered and shots. He is kennel trained.
 Come check out this dog and all the other pets available for adoption at the Wayne County Humane Society at 518 SE 4th Street in Fairfield or call 618-847-4012!