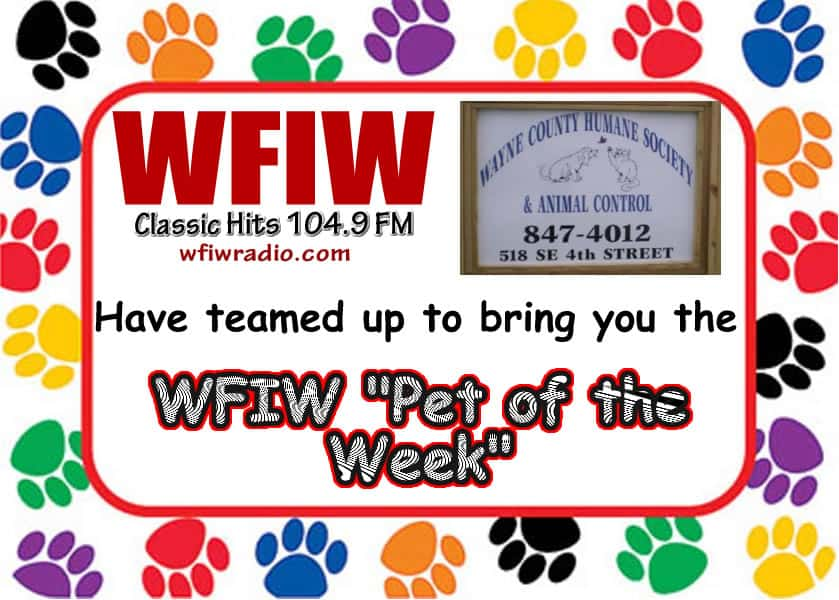 This week's WFIW Pet of the week is…..

This is Sleepy. She is a Jack Russell Mix. She is about 2 years old. She is a girl who likes to talk. If you are looking for a companion to carry on a conversation then please think about adopting Sleepy. She does like to run and play. She gets along with most dogs and people. She is curious about cats but has not chased one yet.
If you are interested in her please contact the Humane Society at 618-847-4012.