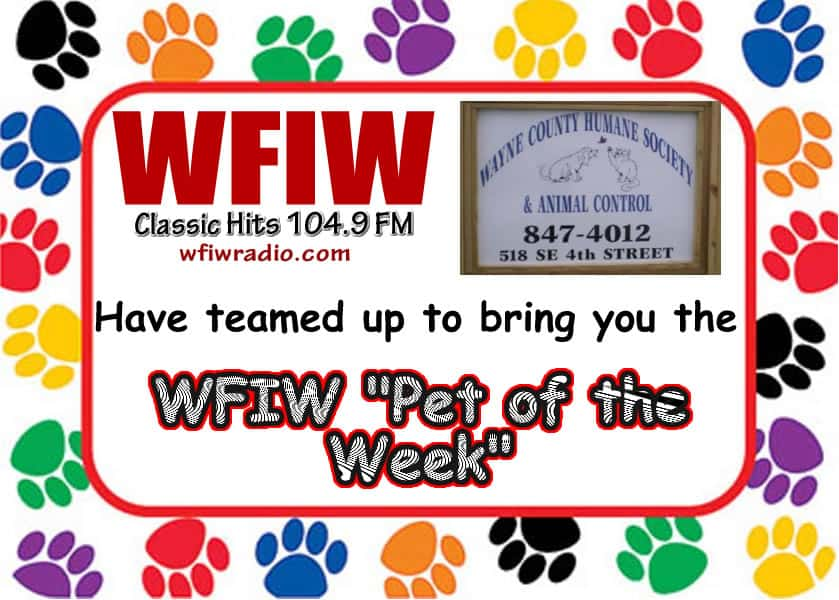 This week's WFIW Pet of the week is…..
Come meet Ralphie "I triple dog dare ya."  This stray hold will be up next Tuesday (12-10) but he's available for pre-adoption now.  Ralph is a one year old terrier mix.  As with all strays, we have no knowledge of his vetting.  Ralph will need neutered and a rabies shot.  If interested please contact the Wayne County Humane Society by calling 618-847-4012
Monday-Friday 10-5pm.
 Come check out this dog and all the other pets available for adoption at the Wayne County Humane Society at 518 SE 4th Street in Fairfield or call 618-847-4012!