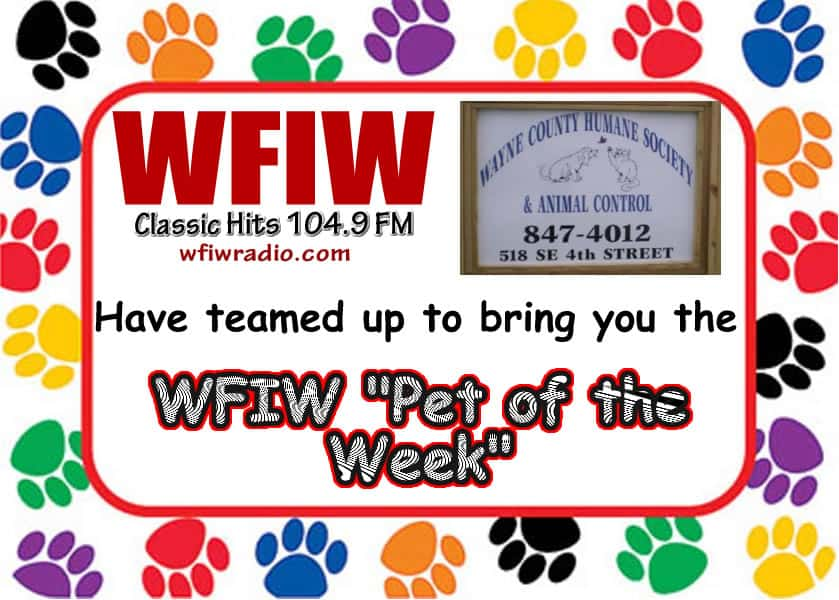 This week's WFIW Pet of the week is…..
Pamela is now available for adoption. She is a 5 year old beagle. This sweet girl will need a rabies vaccination and spay prepaid before she may leave our facility (per new state law). Pamela is an older gal with lots of love to give. She would make a great addition to anyone's lap.  See Pamela at the Wayne County Humane Society, Monday-Friday from 10 – 5 pm.
If your unable to adopt, consider sponsorship.  Sponsoring is a way for pets to have a better chance at finding a home. If you are interested in sponsoring Simon or another animal please call us 847-4012 Monday –Friday 10 am – 5 pm.
 Come check out this dog and all the other pets available for adoption at the Wayne County Humane Society at 518 SE 4th Street in Fairfield or call 618-847-4012!