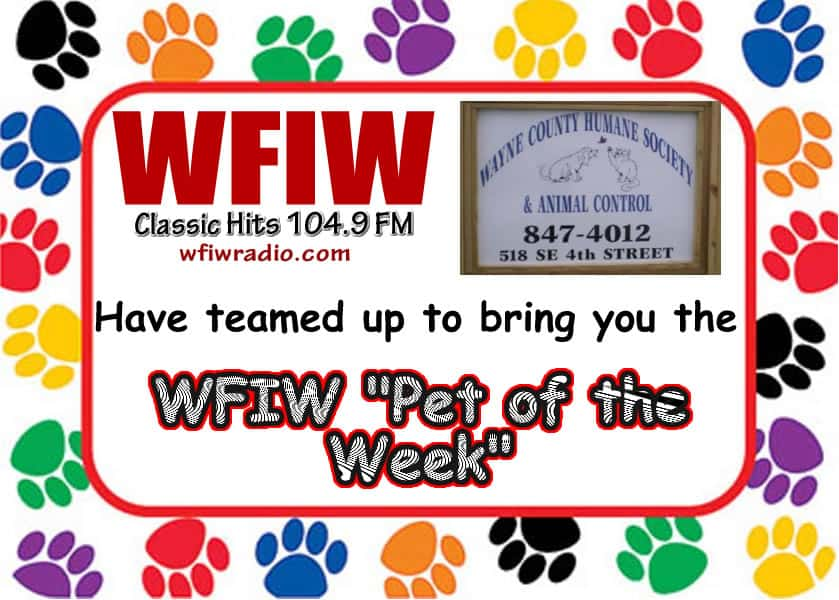 This week's WFIW Pet of the week is…..
Max is such an awesome dog. He wants to be your best friend and be beside you and love on you. He will need vetting.  If your unable to adopt, consider sponsorship.  Sponsoring is a way for pets to have a better chance at finding a home. If you are interested in sponsoring Max or another animal please call us 847-4012 Monday –Friday 10 am – 5 pm.
 Come check out this dog and all the other pets available for adoption at the Wayne County Humane Society at 518 SE 4th Street in Fairfield or call 618-847-4012!