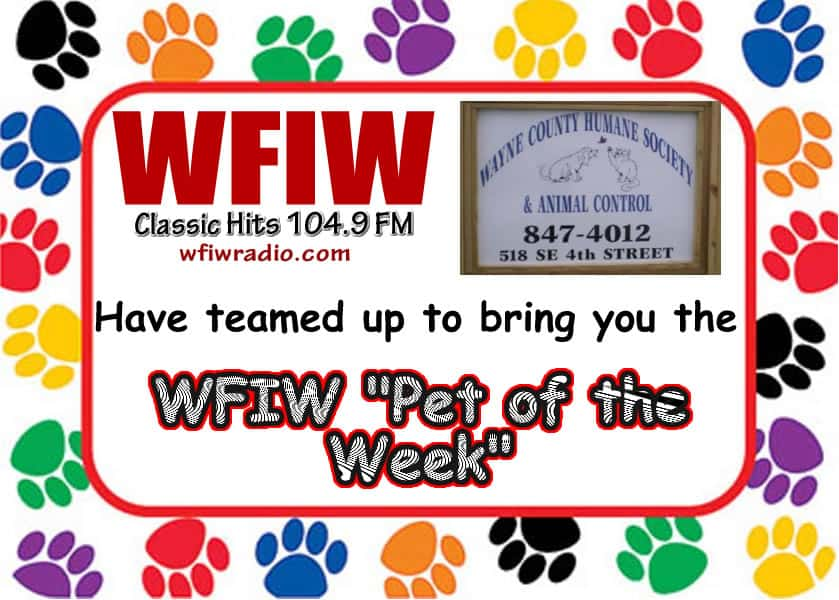 This week's WFIW Pet of the week is…..

Zeus is still looking for his forever home. He is around 5 and a half years old. He doesn't like cats but is okay with other dogs. He knows basic commands and is a very good listener. Zeus would love to have someone that would play fetch with him any chance given. His favorite toys are pig toys. He loves to go on walks too!
If you are interested please call 618-847-4012 or stop on by and meet him. We are open 10am-5pm Monday through Friday!