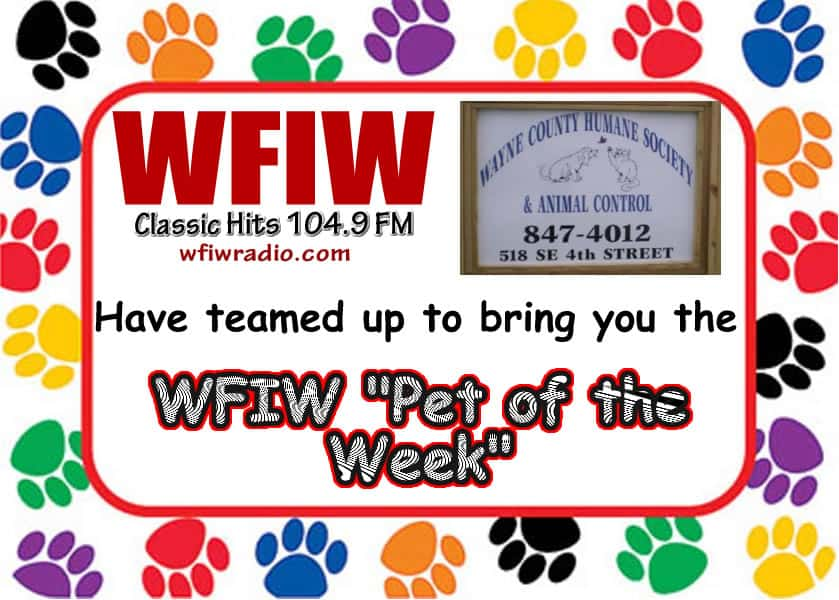 This week's WFIW Pets of the week is…..

Joby is available to adopt. Such a handsome and calm boy. He will make someone the perfect pet.
 Come check out this dog and all the other pets available for adoption at the Wayne County Humane Society at 518 SE 4th Street in Fairfield or call 618-847-4012!