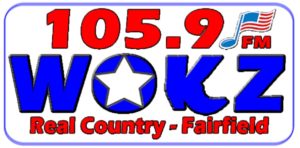 Request your favorite song at 1-800-962-5590
We LOVE our Real Country

Cactus Dave (6a-12n Eastern)
When I was about 5 years old, I thought the radio was about the coolest thing as a kid.  I would often sit in the back seat of my parent's car and pretend to be the DJ.  And that's how it all began.  Fast forward to my teens and I had my first show on the local TV cable channel that aired text messages on screen back in the day. There I was playing big band music. I had no knowledge of that genre but I didn't care. I was nervous but having a blast! While in college I interned at 3 different stations in Philadelphia and had my first professional job in 1986.  I grew up in Gloucester City NJ.  I'm the oldest of 5 siblings.  I'm an amateur bodybuilder and love everything about training in the gym and attending fitness expos.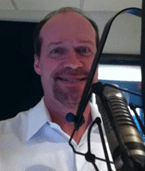 Mark Phillips (12noon-6p Eastern)
I first started in radio at age 14 working Part Time at my hometown station in Fairfeld, Iowa.  I knew then I was hooked at being "On the Air."    I've worked at stations in Iowa, Illinois, Florida and Dallas, Texas!  My wife Heather and I have a 3 year old son named Austin Cole.  I never knew how much having a child could change your life and really make you feel like you had a purpose.  There's nothing I enjoy more than spending time with my family which also includes two dogs Buddy and Boomer.  I grew up listening to Country Music and am a huge Country Fan especially of artists from the 80's and 90's!  When I'm not working or spending time with my family I like to play guitar.  I think a lot of people in radio are actually frustrated musicians–I'm one of them.  I love to go to concerts and watch sports on TV.   My son is turning into a NASCAR fan and loves to watch the cars go "vroom, vroom" around the track.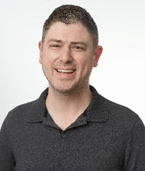 Al Farb (6p-12m Eastern)
I'm a native Texan, born and raised in Houston, and pretty much as far back as I can remember I've wanted to work in radio. All of my friends and even my family call me a radio nerd, and I wear my title proudly!  My favorite artist of all time is The King, George Strait. I've had the pleasure of meeting him twice, the first time I met him I cried… and I'm not ashamed to admit it! My other favorite artists, in no particular order, include Garth Brooks, Tracy Lawrence, Clint Black and of course, Reba!  In my spare time, I enjoy giving back to the community, helping out with various non-profit organizations. I love supporting our First Responders and Military, and if I could I would adopt every animal on the planet!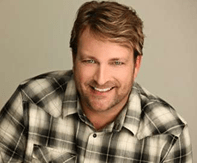 Stewart James (12m-6a Eastern)
Stew was born in Detroit, Michigan and grew up in Middle Tennessee.   Stew started in radio in 1994 in Cookeville, TN. He was attending Tennessee Tech during the day and slaving in retail at night, he knew there had to be a better way to make money. He had been attending college for 5 years and figured he had put in his time, not realizing you actually had to graduate! That's when Stew started working in promotions at WGSQ.  He was a jack-of-all-trades, getting experience in the radio world.  Stewart made his mark in the radio world, working for stations such as WGFQ, WHUB, WRKK, WSIX, WKDF and KMXN. Stew has also been honored with nominations from the Country Music Association and Academy of Country Music.