85-year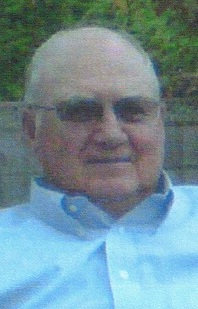 -old former Mt. Erie resident, Harold J. Bunnage of Fairfield at 9:12 p.m. Sunday, March 5 at his home.  He had been a farmer. Mr. Bunnage  was a veteran of the Korean War. A member of the West United Methodist Church, he was a member of the American Legion Post 590 and VFW Post 8222.
Survivors include his wife Elinor Bunnage of Fairfield; two sons, Tony and wife Marsha Bunnage of St. Francisville and Bill and wife Rhonda Bunnage of Nashville, Ill.; two daughters, Carol and husband Rod Vaughn of Fairfield and Betty and husband Orrie Rouse of Energy, Ill; three brothers, Frank and wife Ann Bunnage of Mt. Erie, Carl and wife Ruth Bunnage of Fairfield and Nile and wife Esther Bunnage of Golden Gate; two sisters, Dorthea Summers of Noble, Ill. and Flava Bunting of Albion; six grandchildren and eight great-grandchildren.
Funeral services for Harold J. Bunnmage will be 10 a.m. Friday, March 10 at the First Baptist Church with burial in West Cemetery south of Mt. Erie with full military rites performed by the American Legion Post 590 and American Legion Post 8222.
Visitation will be from 5 – 8 Thursday evening, March 9 at the church.
Memorials may be made to the Career Development Center, American Heart Association or the Fairfield or Albion Senior Citizens. Envelopes will be available.
Nale's Funeal Home of Fairfield is in charge of all the arrangements for Harold J. Bunnage.