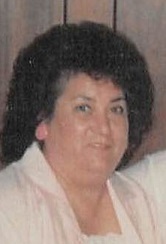 Dorothy Clevenger, 82 of Mill Shoals, died at 12:25 PM, Saturday, January 6, 2018 at Good Samaritan Hospital, Mt. Vernon, IL.
Dorothy is survived by a daughter Nancy (Greg) Etheridge of Fairfield, a son Neil (Lora) Clevenger of Wayne City, 8 grandchildren- Cameron Etheridge of Denver, CO, Amanda Etheridge of Redlands, CA, Jessica (Josh) Bateman of Mill Shoals, Chelsea (Justin) Williams of Mt. Erie, Samantha (Wes) Legg of Fairfield, Jeremy (Casey) Holcomb of Flora, Ryan Clevenger of Fort Branch, IN and Stephanie Smith of Nashville, IL , and 11 great grandchildren.
She is also survived by 3 brothers- Danny (Debbie) Carter of Springfield, IL, Gerald Carter of Greentown, IN, and Dickie (Paula) Carter of Petersburg, IN, and 3 sisters- Rose (Sam) Simpson of Barnhill, Patty Larck or Decatur, and Becky Lane of Greenfield, MA.
Funeral services for Dorothy Clevenger will be held at 1 PM, Monday, January 15, 2018 at the Johnson and Vaughn Funeral Home, with burial in Shrewsbury Cemetery in Mill Shoals.
Visitation will be held form 11 AM Monday until the time of service at Johnson & Vaughn Funeral Home in Fairfield.
Memorials in her honor may be made to St. Jude's Children's Hospital and will be accepted at Johnson & Vaughn Funeral Home in Fairfield.