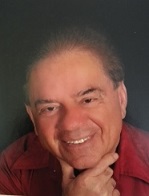 Paul D. Bova, 82 of Grayville, passed away Wednesday evening January 17, 2018 at his home.
Paul graduated from SIU Carbondale with a degree in Electronics Engineering but his best trait was Public Relations. He had worked at PN Hirsch, the Illinois Brokerage, was the Supervisor for 500 Platolene Convenience stores covering IL, IN and KY. At the end of his career, he spent time in maintenance at Wabash Christian Assisted Living and was the Assistant Librarian at the Groff Memorial Library in Grayville. He was very active in community service, having served as Carmi Chamber president, Carmi Kiwanis president, the first Grand Knight of the Carmi Knights of Columbus and was a 50-year member. Currently he served as a Gray Township Supervisor. He served in the United States Navy special services during Korea. He was a member of St. Polycarp Catholic Church in Carmi.
He is survived by his wife Linda; sons, Dr. Mike (Ann Spaetti) Bova, Jeff Bova, and Robert Allen Bova; daughters, Angela Lynn Bova, Melanie (Larry) Knight, Kristina (Michael) Richards, Kimberly (Jody) Wooten, and Amy Sturm; ten grandchildren, two great-grandchildren; brothers, Fred Bova and Joe Bova; sisters, Rose Steele, Mary Wills and Barbie Bova.
A funeral mass for Paul Bova will be held at 10 a.m. on Monday, January 22, 2018 at St. Polycarp Catholic Church in Carmi with burial at Adams Corner Cemetery at Allendale.  Military Rites will be conducted by the Carmi American Legion and VFW Posts.
Visitation will be from 3-6 p.m. on Sunday, January 21, 2018 at Stendeback Family Funeral Home in Carmi with the Rosary being recited at 2:45 p.m.
Memorials may be made to the Groff Memorial Library and will be accepted at the Stendeback Family Funeral Home.