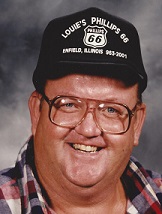 Charlie Cline, 67 of Fairfield passed away at 4:43PM on Wednesday January 24th at St Vincent Hospital in Evansville IN.  He Owned and Operated C & W Testing, drove a School Bus for Merriam, New Hope, and Jasper Schools, and drove for Carter Trucking. He was an US Army Veteran serving in Vietnam.
Charlie is survived by his wife Regina Cline of Fairfield and 2 Brothers-Buddy (Lynn) Cline of Fairfield and David (Sandy) Cline of Mt Vernon IN.
Funeral Services will be Saturday January 27th at 2PM at Johnson and Vaughn Funeral Home with burial in Union Cemetery.
Visitation will be from 1PM until the time of service at the funeral home.
Johnson and Vaughn Funeral Home is in charge of all the arrangements.