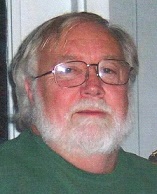 77-year-old Fairfield resident, Marion R. Brown died at 6:29 p.m. Tuesday, March 6 at Burge House Assisted Living in Flora.  A U.S. Army veteran, he had been owner of Brown Electric for over 45 years. He was past American Legion Commander and was a member of the VFW, Shriners and Fairfield Masonic Lodge.
Survivors include a son, Delrey Brown of Clearwater, Florida; a son-in-law, Darrel Thomason of Fairfield; two daughters, Tessa Brown and companion Brian Dow of Flora and Debbie and husband David Cox of Newton, Ill.; two step-daughters, Brandy Beeson of Fairfield and Sarah Robbins of Fairfield; a sister, Alice May Straube of Fairfield; four grandchildren, Karissa Cox, Lacey Thomason, Ashley Wilkins and Gabrielle Anderson; 7 step-grandchildren and four great-grandchildren.
Funeral services for Marion R. Brown will be 10:30 a.m. Saturday, March 10 at Nale's Funeral Home in Fairfield with burial at Maple Hill Cemetery with full military rites performed by the Anthony Wayne Post 176 American Legion and VFW Post 4535.
Visitation will be from 4 – 7 Friday evening, March 9 at Nale's Funeral Home in Fairfield.
Memorials may be made to the American Legion or VFW and will be accepted at Nale's Funeral Home in Fairfield.