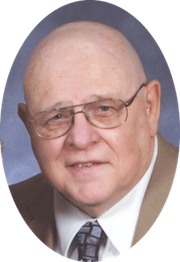 David L. Wolfe, 77, passed away Sunday evening, May 13, 2018, at his home in Dahlgren, IL, following a lengthy battle with cancer. David graduated from West Frankfort High School in 1959; SIUC in 1963 with a B.S. in Chemistry; in 1966 he received his M.A. in Analytical Chemistry from the University of Iowa in Iowa City, Iowa. He taught high school chemistry at Murphysboro High School in 1965/66.  In 1966, David began his chemical career.  During 30 plus years in the chemical industry, he worked in Illinois, New Hampshire and Kentucky.  Before poor health caused his retirement, David finished his working career at HCTC in Dahlgren, IL.
During his life, David was very active in Masonic organizations.  David was a 50-year member of Jefferson Lodge No. 368 where he served as past master for several years; a 50 year member of Scottish Rite Masonic Bodies; he served in Patton Commandery No. 69, Knights Templar, Mt. Vernon; a 50 year member of the Order of the Eastern Star, Mt. Vernon Chapter No. 233 where he served several offices; a member of the Ainad Shriners of Southern Illinois for 48 plus years.  He was a member of the Dahlgren Community Chapel where he served in various capacities.
David is survived by his wife, Janice, and three children: John D. Wolfe II (Jennifer) of Alabama; Neil D. Wolfe (Holly) of Michigan; Maretta Wolfe Jones of Delaware; five grandchildren: David, Larissa and Zachary Wolfe of Alabama; Jared and Erica Wolfe of Michigan; his sister, Sharlett K. Gillard of Evansville, IN and treasured nieces and nephews.
Per his wishes, after cremation, a celebration of life will be held Saturday, May 19th at the Dahlgren Community Chapel Fellowship Hall.
Visitation will be held from 9 to 11 a.m. with services beginning at 11 a.m.  Services will be led by David's uncle, Rev. Dr. Harvey Herring, who also married David and Janice in 1965.
Masonic graveside services will be held at Richardson Hill Cemetery, Dahlgren, Illinois.
In lieu of flowers, David's family requests that any monetary donations be made to the Dahlgren Community Chapel or the Richardson Hill Cemetery Association.
The Gholson Funeral Home of Dahlgren assisted the family with arrangements.